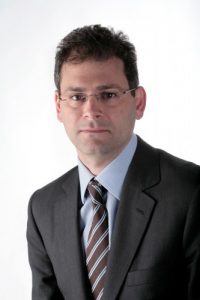 Logicom, a regional distributor of technology solutions and services, has launched an e-commerce site, www.logicompartners.com, for partners in the UAE.
The site, with its user-friendly and functional interface, has been rolled out successfully and is now live and ready to use for the distributor's partners in the UAE, Romania, Lebanon, Jordan, Saudi Arabia, Italy, Cyprus and Greece.
According to the company, this launch is a part of its continuous efforts to improve and develop the services it offers to its partners as a Value-Added Distributor (VAD).
The Logicom e-commerce site includes a gamut of features and functionalities that will enhance its partners' online experience. These include a search option for users to find products based on certain specifications, additional information on similar and related products, the option for users to create their own Favorites List and the access to order status and shipping information, including for orders not made via e-commerce. Partners also have the option to download their customer statements and payment information and can repeat previous orders with the option to download product serial numbers.
"We are pleased to have launched our e-commerce site in such a wide range of regions, and to provide a channel, which enables our partners to place their orders quickly and easily, as well as enjoy additional valuable features," said Michael Papaeracleous, executive director, Distribution, Logicom. "We will continue to enhance the functionality of our site throughout the year. This allows Logicom to continue its commitment to finding ways to go the extra mile to provide our new and existing partners with exceptional service and full support."