GSMA director general Mats Granryd has highlighted the key role that the mobile communications industry is taking, and must take, in improving the lives of people all over the world.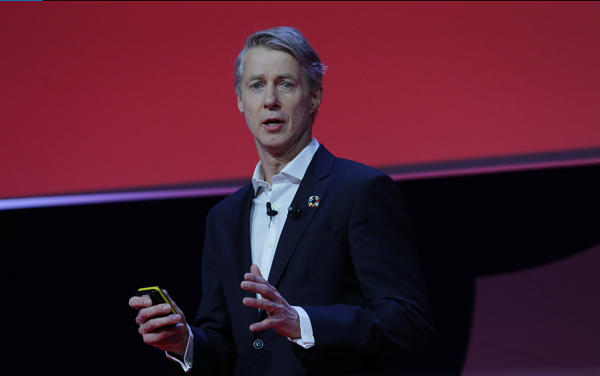 During the opening keynote session at Mobile World Congress on Monday, Granryd highlighted how collaboration, partnership and leadership during this current period of digital disruption will be key to fuelling innovation, transforming industries and spurring new opportunities. He also emphasised the important role that mobile will play in achieving the UN Sustainable Development Goals (SDGs).
"As an industry, we have an opportunity – and, I would argue, an obligation – to leverage our mobile networks and services to help achieve the SDGs," he said. "The mobile industry is helping people in times of disaster, reducing inequalities, helping to preserve the world's resources, and we are positively impacting people's lives every day."
Marie Ehrling, chair of both Telia Company and security firm Securitas, said the industry must now lead and shape its future through a period of digital disruption, both in terms of strategy, actions and culture, and also emphasised the need for collaboration.
"Silo thinking is not only unadvisable, but also wouldn't work. From every company I've worked with today, collaborative working environments are rich across industries and across markets. It's one of the most important catalysts of success," Ehrling said.
Granryd also highlighted artificial intelligence as a new area of innovation, fuelled by the availability of high-speed connectivity, the mass-market adoption of smartphones and the power of machine learning.
However, both Granryd and José Maria Alvarez-Pallete, chairman and CEO of Telefonica, once again stressed the requirement for a regulatory environment that supports the communications industry's enormous contribution to society and global economies.
"This industry makes huge investments every year and employs millions of professionals," said Alvarez- Pallete. "In order to efficiently make all our contributions, we need an investment friendly framework. It is not about regulating others; it is about having a level playing field."