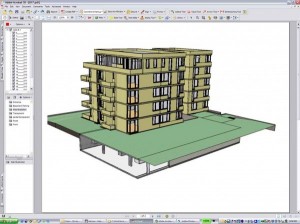 Omnix International, a distributor of digital software imaging solutions in the Middle East, has been named an official value added reseller (VAR) for Adobe Systems.
The strategic partnership consolidates Omnix International's focus towards knowledge workers, application developers, enterprises and consumers for creating, managing, delivering, measuring and engaging with content and experiences across multiple operating systems, devices and media, the company said.
The move also follows recent industry reports showing that the Middle East's architecture, engineering and construction (AEC) design market is rapidly evolving through the emergence of new innovations and high end technology. Omnix International now joins the ranks of Adobe's strategic network of Middle East and North African (MENA) VARs who aim to cover the region's demand for world class, efficient and fully reliable software.
Under the terms of the partnership, Omnix International will be distributing Adobe System's diverse portfolio of solutions, ensuring its availability across business and consumer segments. The company will also be forming a dedicated sales and technical team that will be composed of highly qualified experts and professionals who can best serve the needs and requirements of Adobe customers.
Aside from acting as the official VAR for the Middle East, Omnix International will also develop and implement marketing awareness programs—hosting and organising major Adobe Connect events, road shows and telemarketing initiatives. According to Omnix International senior officials, the company is not only geared towards reinforcing its focus on the AEC segment but will also concentrate on other key segments like oil and gas, manufacturing, GIS and infrastructure.
"We are delighted to join the Adobe network as its official value added reseller for the Middle East, which marks the addition of another global brand to our diverse portfolio of products,"  said Dr. Jayant Deshpande, Director-CAD, Omnix International. "The region's AEC segment is currently demonstrating an increased demand for more technology investments, which has created potential opportunities for local IT companies. This new alliance allows us to showcase our key understanding of the regional market segments, IT expertise, long years of experience and wide- extending geographical reach."
"We are very excited with this new partnership with Omnix International, a company that not only carries a strong reputation for service, consultation and performance excellence but also has a very strong customer breadth in the Middle East. This partnership will allow us to address the demand for software that can help individuals and organisations create, manage and deliver engaging content and experiences across multiple operating systems, devices and media," concluded Abdallah Saqqa, GM, Adobe MENA.