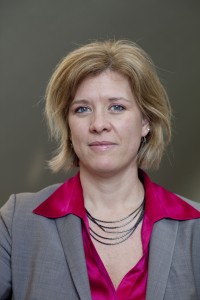 Kelly Brown, Director of EMEA Marketing, EMC Backup Recovery Systems, discusses the importance of regular backup for business in the Middle East.
Here in the Middle East we've recently launched the survey results showcasing the regional tendencies of businesses around the topic of backup and recovery. What we found is that the vast majority of respondents are not very confident that they can recover after an incident.
The message we want to raise to the region – and around the world – is that it pays to be prepared. In the region, 64% of organisations have suffered either from systems downtime or from data loss over the last 12 months. The top 3 consequences afterwards were:
loss of employee productivity,
loss of customer confidence and/or loyalty,
lost revenue.
But how do we raise the sense of urgency in the region on why they need to look at their backup strategies now to make sure they are prepared for both operational and disaster recovery?
The answer came to me in a sign – literally. Along the highway in Dubai there was a sign that promoted "Tan Safely." A next generation backup approach is like applying sun screen and wearing a hat before exposure to prevent sunburn. The old tape-based approach is applying sunscreen after you're burned, but it's too late to avoid the sunburn. It's time for companies to stop easing the pain after a burn and to prevent the burn with a proactive approach to backup and recovery.