The Middle East's shift to digital business has created a dilemma for the regions CIOs. They need to innovate and implement change, while also retaining levels of control and management.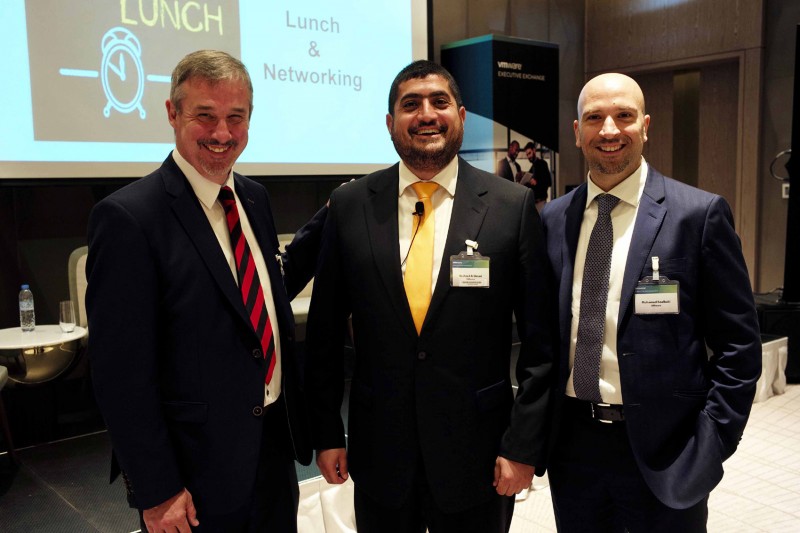 Every Middle East industry is being impacted by this rush towards the digital economy, and the increasingly connected Internet of Things era. Research from VMware has shown that 68 percent of Middle East business leaders, for example, say that technology management is moving from IT departments to lines of business as a result.
Meanwhile, my discussions with Middle East CIOs at the recent VMware Executive Exchange in Dubai, revealed that the impact of cloud-based digital transformation has now touched on every business process – from governance and compliance to security and regulation, adding additional levels of complexity.
The role of the CIO in responding to the decentralisation of IT
As Middle East organisations face increasing decentralisation of IT, it's become clear that every line of business needs to have a digital transformation agenda in place.
In response, Middle East CIOs are redefining their strategies as they look to manage multiple clouds to retain control and foster innovation. Increasingly, CIOs are becoming the vital link in their company – serving as the bridge between technology and the business to drive real growth and opportunity.
Bank Audi, a top commercial bank in Lebanon and one of the fastest-growing banks in the Middle East, has recently transformed its IT infrastructure with VMware's Cross-Cloud Architecture, supporting a private cloud, virtualisation and disaster recovery automation. Now, IT has become a revenue-generator, with Bank Audi enjoying CapEx savings of millions of US dollars.
"The CIO leads the team that understands emerging technology trends. The CIO should consider how these trends are impacting different industries," said Danny Dagher, Bank Audi's CIO. "They can then predict how technology is going to shape the industry their business is operating in, and how they can adapt to remain one step ahead of the competition."
Involving the board to drive digital business innovation
With combined IT spend in the UAE and Kingdom of Saudi Arabia set to top USD 13 billion in 2017, CIOs need to enable IT to move faster, remain flexible and secure, and optimise costs. In support of this, there are three key technical initiatives to prioritise:
The integration of public clouds for a common operating environment
The modernisation of data center infrastructure, moving towards a software-defined model for IT automation, the Internet of Things, and modern and secure mobile apps
The transformation of security to drive resilience from the data center through to the device
As Middle East CIOs realise that digital transformation creates new business possibilities – driving innovative business models, exceptional mobile experiences and new customer experiences – they will also need to be instrumental in making sure the boardroom acknowledges this and embraces it.