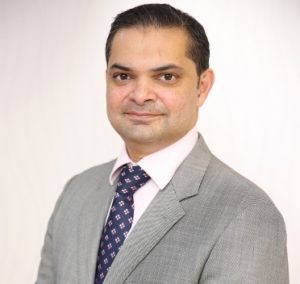 We moved from a world of instant communication to one of constant communication: everything now communicates with everything and we are connected all the time. Human interaction is still all-important, but we are also seeing machine-to-human communication, machine-to-machine, and just about every combination you can imagine.
As everything – people, processes, devices, things – become connected, we need to move much faster than we ever did before. Agility is becoming key to anything we do today. Everybody wants to adapt the latest trends – cloud, social, mobility, whatever. That need for agility is having a fundamental approach to how enterprises work, and is changing a business model that has lasted for as long as we've had industry. We are moving from a pipe-based model to platforms.
Most enterprises today work like pipes, with a very linear approach, where you design assemble and then go to market with a product, and it has a fixed functionality that you try to sell. If you need new functionality, you have to go through the entire process again. The problem is that it can take months to go through the cycle from budget to delivery, proof-of-concept and support. These are critical things that slow our ability to deliver fast to market.
Unfortunately, there are critical trends that are disrupting the market today that enterprises can't afford to ignore.  These are already disrupting our technologies and roadmaps, with more disruption expected as the network and the networked grow.
The first one is the Internet of Things (IOT). Whether it's smart cities or sensors, all of these today are getting connected to the Internet. Current estimates are that there will be 30 billion connected devices by 2020 – which means around 200,000 devices connecting to the Internet every day! Customers are looking for solutions that help them handle that level of adoption, deliver services and reduce complexity – and they need them fast.
The next is Artificial Intelligence. Last year was an inflection point for AI and we are seeing it truly come of age. Human-to-human interaction is still topmost, but AI-to-machine and human-to-machine are becoming increasingly key to business. Automation and work flows delivering relevant vertical solutions where there is no human interaction are actually beginning to take precedence over normal human interactions, and we are already seeing the growth of AI in the banking sector. How do we prepare for a future with virtual assistants at work and AI in education, healthcare, Government, and so much more?
Finally, we have Blockchain, which is the new distributed peer-to-peer delivery of monetary transactions. Anything of value will be transferred through this disruptive protocol, and it has the potential to completely transform the traditional transaction and contracting models.
Looking at all these disruptive trends, it's clear that the pipe model is no longer going to work; we need to look at a platform model if we are going to deliver the required agility.  Platforms allow users to create and consume value. It's like the difference between a traditional TV channel and YouTube: one pushes content out, the other allows users to create their own. The value creation is no longer the function or the product, the value is in the agility of the platform and the ecosystem that works on top of the platform.
The same thing happens with our ecosystem, and that becomes our new supply chain and warehouse where the innovation comes from the ecosystem either producing or consuming or vice versa.
Success today requires a two pronged approach to innovation where the ecosystem is empowered with a flexible platform to build something valuable to take to market that is stronger and more relevant to customers. We all know we need to move faster than ever before – the pipe model doesn't deliver it anymore. It's time for platforms to take centre-stage.