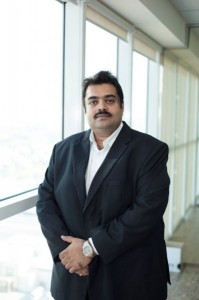 In response to the growing regional demand for high-speed, wireless Internet connectivity, Prologix Distribution has opened a new division that will specialise in RF communication services and solutions for telecoms operators in the MENA region.
The new division, called Prologix Comserve, will extend the distributor's ongoing relationship with Middle Eastern telcos by offering end-to-end solutions, Prologix said.
Support will be given in the areas of network planning and design solutions, network optimisation solutions, benchmarking, in-builiding solutions, EMF testing, passive intermodulation testing, timing synchronisation, transmission planning and professional telecom training, the distributor added.
Prologix said that providing wireless Internet connectivity is a challenge, yet it also represents a "massive" opportunity for the region.
"The rapid change in technology and the need for wireless communications has encouraged us to enter the telecommunications domain and formulate new strategies for serving wireless service providers in the MENA region," said Sarwan Singh, Managing Director, Prologix.
Prologix said that the new division will cater to new requirements resulting from a shift towards RF managed services. Prologix Comserve's RF network planning and design solutions will allow telcos to deliver new applications such as point-of-sale, VoIP and video on demand, the distributor said.
Aditya Sahaya, Director of Sales, Prologix, said that the company has already started building up a healthy pipeline of projects.
"Prologix Comserve has already been selected by ZTE to install the solar panels in a project for a UAE telecom operator. We have also been chosen by a reputed systems integrator to conduct in-building design and validation for a regional telco," he said.
"We are very happy with the response and results that we have seen in such a short time frame, and can only expect that the booming telecom market will rapidly drive our business growth."