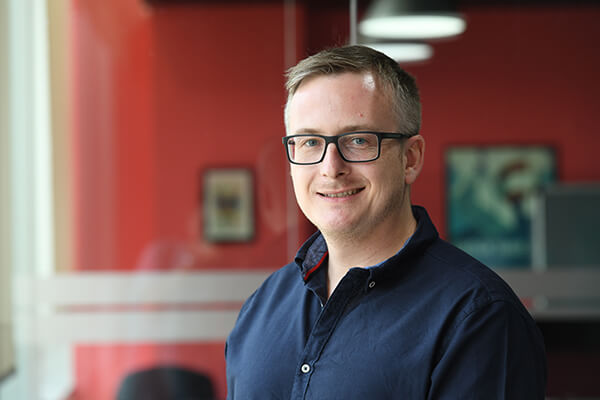 Prototype CEO Alexander Rauser cut his teeth in the German music business, but now runs a firm that advises some of the Middle East's biggest companies on they can make digital transformation more than just a buzzword.
Founded in 2010, Prototype now works with some of the Middle East's most renowned brands to develop their digital transformation strategies, including Emirates, Meraas and STC.
Alex Rauser, author of 'The boardroom guide to digital accountability', a book on digital strategy targeting c-level decision makers, believes when attempting digital transformation initiatives, most companies hit a brick wall as they have no clear roadmap, and will be a panellist at TahawulTech.com's upcoming Evolve Digital Transformation Forum on 30th October at the Habtoor Grand Hotel.
"Most companies haven't properly figured out how they should innovate," he said. "First, you need to understand what that means. The iPhone was an innovation because at that time, the combination of its technologies, and the way it was executed, was way ahead of the competition. To be innovative, you ultimately need to become better faster than your competition and increase distance between your competitors so that you can be considered innovative. Everyone talks about the importance of innovation, but most companies just give a lot of money to vendors who have a solution."
Beginning its journey eight years ago, Prototype initially ran "like an agency" but is now offering an expanding portfolio of digital strategy and experience experiences.
Prior to founding Prototype, Rauser had started his career working for a record label in Germany, where he received his first taste of digital disruption. "In 2000, the MP3 player came along, and CDs started to decline. E-commerce stores came next, and the industry has been totally transformed since then," he said.
The IT industry has also experienced huge change in that timeframe, and Rauser believes that many of the legacy processes that businesses now find themselves lumbered with are severely dated.
"If I designed a company from scratch, I would completely get rid of the current IT setup as we know it," Rauser said. "IT sits on massive budgets that are used to operate infrastructures. It's not about getting rid of the principle of IT but getting rid of its current methodologies. Some companies need to shake this up considerably. In-house hosting and server maintenance causes headaches. A nine-hour conference call for a simple website update is excessive."
Rauser also believes that organisations often take the easy way out when opting for digital change, by choosing to buy rather than to build. "The biggest mistake that most companies make is going for ready-made solutions instead of building the internal capabilities to tackle challenges that their business faces," he said. "If you opt to work with the big tech firms, you're getting the same solution as everyone else. It's definitely better to create IP yourself and develop your own software."
Perhaps most importantly of all, according to Rauser, is the need to ensure that progress around technology remains tangible, and that projects aren't undertaken for the sake of it. "A lot of clients waste huge amounts of money with investments that make absolutely no sense to the business," he said. "Spending money on anything that isn't intended to deliver ROI is pointless. You need to be able to measure what software delivers in return. In a lot of cases, it doesn't deliver results. Management teams need to understand that digital needs tools and frameworks to manage expectation. C-level figures aren't always digital-natives and aren't clued up enough to make buying decisions over multi-million-dollar software deals.
"People run around saying that digital is the way to go, but years later, they still haven't been able to measure any change. Companies collect data, but a lot of them don't have a way to analyse and interpret it."