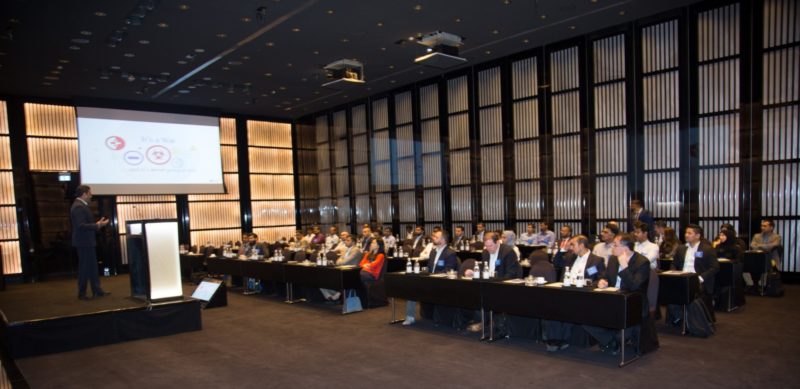 Qualys has showcased the latest technologies at the Qualys Security Conference (QSC) that recently took place at the Burj Khalifa, in Dubai.
The event served as a platform to connect customers with Qualys engineers, discuss issues and best practices with peers and leading industry experts.
AssetView, one of the key new solutions showcased at QSC, offers enterprises the foundation of effective endpoint security and compliance. The free to use asset inventory service allows companies to search for information on any IT asset where an agent is deployed, scaling to millions of assets for organisations of all sizes. Global IT assets can be searched in seconds and an up-to-date inventory continuously maintained.
ThreatPROTECT, a recently-announced offering from Qualys was also showcased at QSC. The solution which is built on the Qualys Cloud Platform, enables customers prioritise critical information at a glance. ThreatPROTECT combines data from vulnerability scans pioneered by Qualys and active threat data from various sources into a single active dashboard to provide a holistic and contextual picture of a business's threat exposure. By implementing this service, companies can effectively organise threat protection by taking into account the scale and urgency of the weakness.
Hadi Jaafarawi, Managing Director, Qualys Middle East, said "The Middle East is an important region for us as a business in terms of the increasing amount of threats targeted to enterprises. The opportunity for us to grow and develop operations is promising, by hosting events such as QSC we continue to demonstrate our commitment to engage with peers regarding strategies and best practices in this market."
Wolfgang Kandek, CTO, Qualys, said "The growing trend of successful online attacks on enterprises is one that must be given serious consideration. It is crucial for companies to integrate comprehensive security solutions into their infrastructure which reduce the probability of breaches, and guarantee the safety of business critical data. At Qualys, we remain optimistic of our vision to simplify security operations and lower the cost of compliance for enterprises and their IT departments."