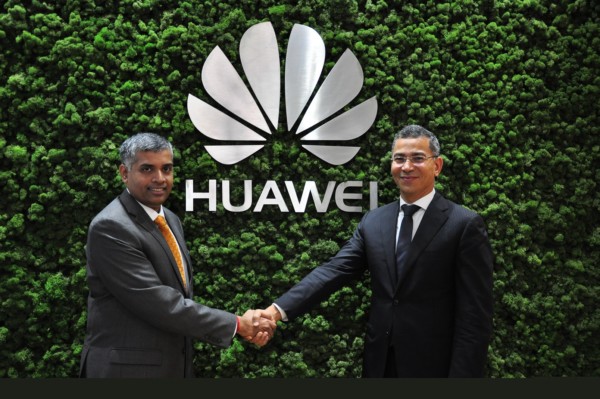 Redington Value and Huawei have recently signed a partnership deal that will see the two collaborate on the development of cloud and Internet of Things solutions to better support the growing needs of today's businesses.
Under the strategic agreement, Redington will make the vendor's cloud and IoT offerings available in its solutions centre, Red Vault, for the benefit of industry specialists while engaging jointly on Smart City projects.
In addition, both companies will focus on developing and deploying key initiatives in the cloud space like the VAD's Red Cloud and providing consultancy to channel players through its Citrus Consulting arm.
Ramkumar Balakrishnan, President, Redington Value, said, "Huawei's addition into our portfolio will enable us to accelerate our transformation objectives to becoming a solutions provider to channel players rather than just somebody who's 'moving boxes.' Over the last few years, Huawei has successfully deployed solutions in the fields of Smart City, safe city, education, oil and gas and so on. We believe that their offerings and expertise in these areas will add more value into our solutions centre and consulting arm repectively."
Speaking about the channel strategy that Redington will undertake in delivering Huawei's solutions, Balakrishnan highlighted that it will primarily be focused on education. "We will, as an example, have programmes that will enhance channel players' knowledge and skillsets in deploying safe city solutions. We can also host trainings on automated intrusion detection for the oil and gas sector. Through the partnership Redington will be able to provide them with all the tools required to deploy these solutions. In addition, we can give them further support through our consultancy arm – Citrus Consulting."
"Huawei is very excited to join hands with Redington Value, a top information technology player in the region. Redington Value shares our vision of how the IT landscape is evolving and has introduced several key initiatives such as the Red Vault Solution Centre and Citrus Consulting – its very own consultancy arm for disruptive technologies. We are looking to combine Redington Value's expertise with our own to come out with smart innovative solutions applicable to all industry verticals" said Alaa Elshimy, Managing Director and Vice President, Huawei Enterprise Business, Middle East.