SAP has announced an array of new partnerships with MasterCard, HERE and Postmates during Mobile World Congress 2018 to further enhance its Vehicle Network solution.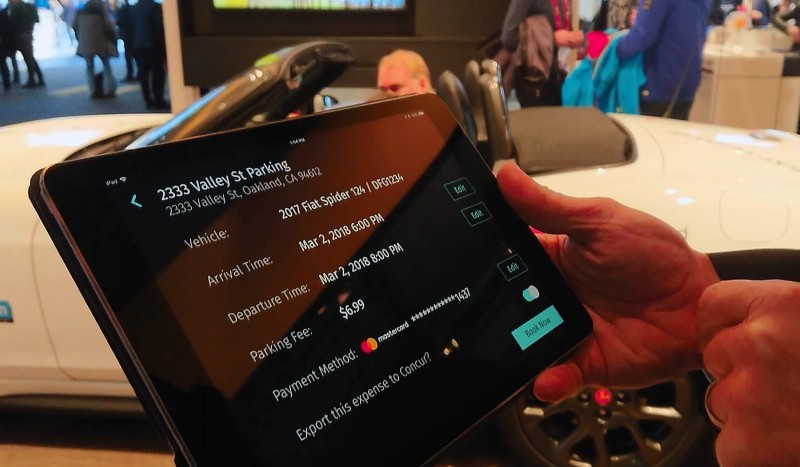 As the driving force behind the company's connected car portfolio, which is a part of the SAP Leonardo digital innovation initiative – connecting vehicles to intelligent, automated services, Timo Stelzer believes that SAP provides the "one-stop shop" for an all-round, seamless driving experience.
The latest round of partnerships will enable consumers with access to parking, fuelling, food, navigation and payment services from their driving seat. MasterCard will leverage its technology to enable safe and secure payments – allowing drivers to pay for parking through HERE's extensive mapping network, and food deliveries through Postmates' on-demand courier system.
Before proceeding with a journey, the intelligent system – which runs on SAP's cloud platform, notifies the driver of their fuel level, before suggesting nearby stations within easy reach of their journey.
Depsite currently being focused on the US and European markets with this solution, Stelzer maintains that SAP is willing to go "wherever the demand is for this solution," and hasn't ruled out the Middle East by any means.
He also highlighted that while SAP approached "almost every" automotive partner when initiating this network, he believes that this solution could be integrated into autonomous vehicles when the time comes, and maintains that driverless cars could be a reality as early as 2023.
"Everyday, I drive my car on autopilot, and I already feel safer than when I'm driving manually," he said. "At the end of the day, I only have eyes and ears as sensors. Autonomous vehicles will be kitted out with so many attentive sensors, that human error will no longer be a concern, and I can definitely see this technology being rolled out sooner rather than later."