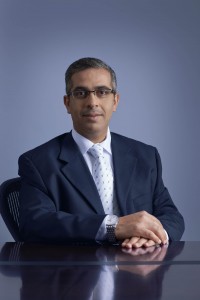 Smartworld has announced the signing of a strategic reseller partnership agreement with Epson, one of the world's largest manufacturers of computer printers, information and imaging related equipment.
Under the terms of the agreement, leading next generation ICT services provider, Smartworld, will play the key role of a reseller and support partner for Epson's high end printing and multimedia solutions. The products covered in this newly formed alliance includes Epson's latest range of wireless and projectors, point of sale (POS) systems, laser printers, scanners, large format printers and all-in-one devices.
"We are very proud of this new partnership with Epson, which will help enhance our current product portfolio and offer more end-to-end solutions to large projects across the region," said Reyadh Ayesh, Managing Director, CEO, Smartworld.
"Rest assured that this new alliance with a leading global brand like Epson demonstrates our continuing commitment to provide highly reliable and advanced solutions to address the demands of the region's thriving business segments."
According to Smartworld senior executives, the company intends to deliver and showcase these new Epson products, which are known for blending functionality, speed, quality and value across large and medium enterprises from both the public and private sectors. The agreement was signed during the recent maiden visit of Minoru Usui, President, Seiko Epson, to the UAE. The move also complements Epson's efforts to expand its presence across the Middle East markets, which is also part of the company's current growth strategy.
Recent industry reports show a large gap in the printing and multimedia space for companies and businesses who invest in large infrastructure projects like airports or large government enterprises and multinational companies. Because of the gap, projects are not able to deliver towards set objectives and as a result, have also stirred in a demand for both printing and multimedia products.
The partnership between Smartworld and Epson proves to be very timely as it seeks to address the gap at hand by providing fully integrated solutions that can result in increased productivity and improved efficiencies.
"The Middle East region is a very important growth destination for Epson, which has opened exciting opportunities to innovate and expand our market share and presence. Aside from the region itself, our channel partners have played a key role in our global expansion efforts. We are confident of the positive results to be gained from our partnership with Smartworld, who is widely reputed for its commitment to deliver technology solutions that satisfy the expectations of our customers in the Middle East," said Khalil El Dalu, General Manager, Epson Middle East.