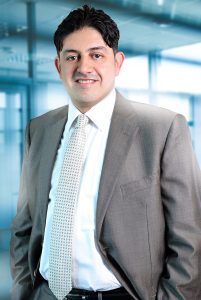 Regional distributor StarLink has announced the signing of a distribution partnership with Nozomi Networks for the Middle East, Turkey and Africa (META).
Nozomi Networks, a player in real-time cybersecurity and operational visibility for Industrial Control Systems (ICS), is proven for large-scale deployments. Nozomi Networks' technology combines recent advances in AI (artificial intelligence) and machine learning (ML) with in-depth ICS knowledge, that automatically models and monitors large, heterogeneous industrial systems, according to the company.
StarLink will sell, install and support Nozomi Networks products and solutions through its extensive network of channel partners to enterprise and government customers in the region.
Mahmoud Nimer, general manager, StarLink said, "In an era when IoT drives transformation, the convergence of IT and OT is inevitable and so our partnership with Nozomi Networks who are leaders in real-time cybersecurity and visibility for Industrial Control Systems is very timely and exciting".
Chet Namboodri, vice president, Alliances and Business Development, Nozomi Networks said, "At Nozomi Networks we believe that real-time ICS cybersecurity and process monitoring go together to ensure operational resilience. With StarLink's expertise and channel, we look forward to deploying our solution to organisations in the META region to help improve reliability, cybersecurity and operational efficiency."