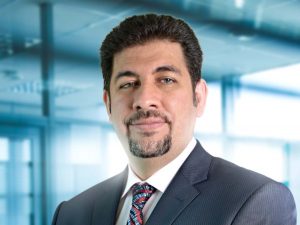 StarLink has announced that it has been appointed as a VAD for Symantec in the Middle East region.
According to the distributor, its partner and customer base in the region will now have access to Symantec's enterprise product range, including BlueCoat. Under the terms of the agreement, StarLink has the distribution rights for  KSA, GCC, Egypt, Lebanon, Jordan, Palestine, Iraq, Pakistan, Afghanistan and Yemen.
As a platform-independent software company, Symantec helps customers and partners manage technologies with greater efficiency, on more platforms – even in virtual environments.
"This exciting new business relationship is an organic one, with Symantec's acquisition of BlueCoat. Following the success we previously achieved with Blue Coat, we are glad to be part of Symantec's journey in establishing itself as the industry's largest pure play cybersecurity company," said Nidal Othman, managing director, StarLink. "We are committed to work together with our channel to help realise our collective goal of defining the future of cybersecurity."
StarLink is one of the largest value-added distributors of IT security solutions across the Middle East, Turkey and Africa.