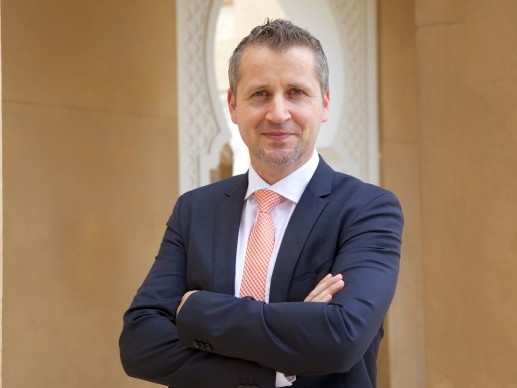 Help AG saw the benefit of attending a 'security focused' technology event right from the onset and the company has been participating at GISEC since its inception four years ago.
As a dedicated security expert, Help AG believes GISEC to be right platform to raise awareness about the firm's services and offerings and as well as their vendor partnerships. Such events helps Help AG to keep a finger on the pulse of the market and demonstrate commitment to customers and the region. For this reason, top executives from Help AG, consultants and security specialists will all be present at the Help AG stand tasked with engaging visitors, understanding security requirements and proposing the best plan of action to address their unique IT needs.
"This year, we have identified three primary areas which we intend to focus on," says Stephan Berner, Managing Director at Help AG. "These are- to highlight our extensive portfolio of services, including its Managed Security Services (MSS); demonstrate our capabilities as the one-stop-shop for comprehensive IT security solutions, and raise awareness about regional cybersecurity threats through a series of presentations by its security experts."
Help AG aims to draw attendees attention to the unique benefits of the company's MSS programme which include 24×7 operation with guaranteed service availability, and the utilisation of technical controls that are in line with industry's best practices including encryption, data leakage prevention, privileged access management, and end session recording for all access.
As one of the biggest participants at the exhibition, Help AG will host vendor partners F5 Networks, Blue Coat Networks, Palo Alto Networks, Infoblox, Riverbed Technology, PulseSecure, BeyondTrust, Tenable, and OPSWAT at their stand. "We handpicked these vendors from our broad partner portfolio as they present a good mix of our strategic long term and new partnerships," says Berner.  "Their set of complementary technologies not only cater to key security areas such as network visibility, access control, web-application security, modern-malware protection, and others, but also allow Help AG to demonstrate its strengths in the integration of these technologies for a holistic security infrastructure."