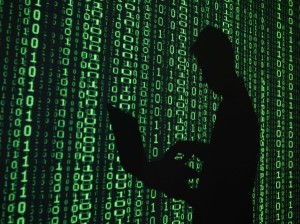 A Pennsylvania man who hacked into multiple corporate, university and government computer networks and tried to sell access to them, including supercomputers from a U.S. national security laboratory, has been sentenced to 18 months in prison.
Andrew Miller, 24, pleaded guilty in August to one count of conspiracy and two counts of computer fraud for actions committed between 2008 and 2011, when he was part of the Underground Intelligence Agency hacking group, the U.S. Department of Justice said Thursday. Miller was sentenced Wednesday.
Miller asked an undercover FBI agent in 2011 for US$50,000 in exchange for access to two supercomputers at the Lawrence Berkeley National Laboratory, according to the DOJ.
The Oakland, California, lab belongs to the national laboratory system supported by the U.S. Department of Energy through its Office of Science and is managed by the University of California, according to its website. The supercomputers Miller claimed he had accessed were part of the lab's National Energy Research Scientific Computing Centre (NERSC).
According to court documents, the FBI never "bought" the access credentials for the lab, but it did obtain proof from Miller  that he had accessed two supercomputers that provide computing resources for the U.S. Department of Energy. He said the FBI got the access after breaking into a Japanese university with connections to the NERSC.
The FBI did buy from Miller access to computer servers from RNKTel.com, a Massachusetts telecommunications provider. Miller also sold the undercover agents access to servers from Colorado ad agency Crispin Porter and Bogusky which hosted websites, databases and email servers from a variety of merchants, including from Domino's Pizza.
Miller also sold the FBI  what court documents describe as a "massive database of thousands of log-in credentials into hundreds of computer networks" which he said he obtained by hacking into servers from Layered Tech, a Texas Internet service provider.
Miller's modus operandi consisted of breaking into computer networks via a variety of methods, including targeting specific authorised network users and infecting their computers with malware, which allowed him to steal their log-in information.
Then, once inside the network, he would look for valuable information, such as log-in information from other users, and he would install "backdoors" with his own passwords. This allowed him to return to the networks while bypassing security and to potentially sell access to cybercriminals.
In computer chats with the undercover agents, Miller claimed to have hacked into servers from American Express, Yahoo, Google, Adobe, WordPress, Cisco, Harvard University and the University of California at Davis. He also claimed to have accessed very sensitive U.S. government networks from agencies including NASA, Los Alamos National Laboratory, Oak Ridge National Laboratory and Argonne National Laboratory.
In a filing with the court in November, Massachusetts U.S. Attorney Carmen Ortiz called Miller's actions "widespread, persistent and pernicious hacking" and said he was aware he was breaking the law, but she also said it's not clear how much actual damage he caused.
"Likewise, he did not successfully monetise his hacking activities," Ortiz wrote, adding that the government is only aware of a $500 sale completed before the undercover agent got in touch with Miller.
Ortiz recommended an 18-month sentence, three years of supervised release and monetary penalties of about $16,000 to U.S. District Judge Mark Wolf of the District of Massachusetts.
However, in letters to the court, Miller and members of his family, including his mother and father, pleaded for him to be spared jail time, as he is seeing a psychiatrist for depression, and is needed at home to help care for his mother, who is very ill.
Miller faced a maximum penalty of 15 years in prison and $500,000 in fines for the three counts in his indictment that he pleaded guilty to. He had previously been convicted in 2004, when he was a minor, of being involved in writing malicious software, according to Ortiz's filing.
Originally published on
IDG News Service (Miami Bureau)
.
Click here to read the original story.
Reprinted with permission from
IDG.net
. Story copyright 2022 International Data Group. All rights reserved.