Global ride-hailing behemoth Uber has announced that it has entered into a partnership with South Korean car manufacturer Hyundai in an effort to develop 'flying cars'. 
The announcement was made at CES 2020 in Las Vegas last week, which is the flagship event annually for US and global technology firms.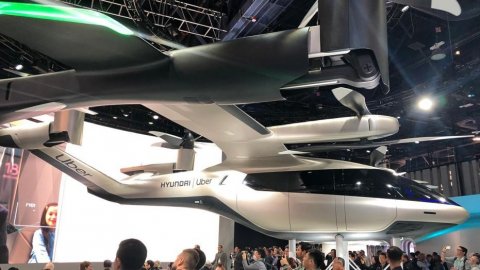 Hyundai confirmed after months of speculation that it will work closely with Uber as part of its plans to develop an electric flying car concept.
In addition to this, it also disclosed that the aircraft will be designed to undertake trips of up to 100km and will have a cruising speed of 290km/h.
Many experts have claimed that if these 'flying taxis' are a success then it could solve urban traffic congestion which is a major issue for some of the world's most populated cities.
Dr. Jaiwon Shin, who was appointed as the Executive Vice President and Head of Hyundai's newly established Urban Air  Mobility Division in September, said the company will be able to fly 'on demand'.
"We will be able to fly on demand. Can you imagine that? Instead of having to fit our lives around an airline schedule, we can simply move away from this traditional model of transportation. We're entering a new era, and I would like to call this the era of liberation away from gridlocks and the democratisation of flight, " said Shin.