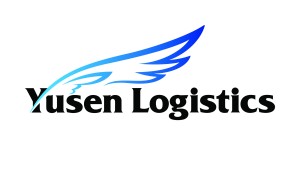 Yusen Logistics is improving its document management processes with a system from Kodak.
Yusen is a provider of supply chain solutions for blue chip customers including Bentley Motors, Honda, Nissan, Samsung and Sony.
It has installed 14 Kodak i1320 Plus departmental scanners throughout its business, along with Kodak Capture Pro Software Network Edition. The system will improve the management of proof of delivery (PoD) documentation associated with around 600,000 deliveries per annum.
The PoD paperwork managed by the Kodak system will enable customers to check it online shortly after it is generated. Yusen decided to upgrade its scanner equipment as its existing flatbed technology was already eight years old and near end-of-life, and image quality and accuracy was becoming substandard compared to current technologies, meaning admin staff having to waste time checking what was actually scanned.
In addition, the licence arrangements for its existing capture software were set per depot which did not meet the current needs of the business, as some locations would run out of licences when busy while others would have a surplus. Yusen could simply not "load balance" licences across the organisation to fulfil day-to-day needs, with paperwork often sent to other depots for processing which was hugely inefficient.
Martin Shield, Yusen head of IT support services, said: "Centralised management means it's easy to ensure all locations have the same software version, and if we win a new customer or an existing PoD template changes it's simple to make changes centrally and then roll this out across the business so everything is consistent and up-to-date."
Kodak's Capture Pro Software Network Edition has been integrated with Yusen's bespoke warehouse and transport management systems. TIFF images are batch captured every day from each scanner attached PC and stored on a centralised SQL database. The scanned PoDs are then made available for customers via a web portal when they login.
Yusen is considering adding barcode technology to the delivery notes to make customer order validation easier and introducing Kodak-based scanning solutions into other paper intensive departments.
International mining group Exxaro recently adopted a new electronic document management to improve the management of its operations. The Kodak-based system will create a single consolidated document management system to facilitate knowledge sharing, provide easy access to information across multiple sites, and promote best practice and guarantee legal compliance, said Exxaro.