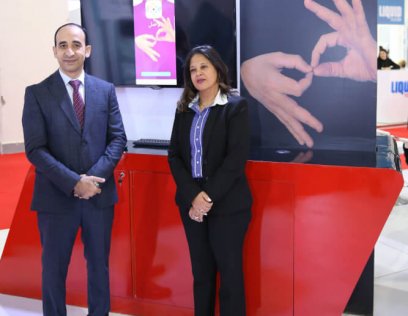 In line with its ongoing efforts to achieve the vision of the Egyptian government by strengthening the capabilities of and support for people with disabilities, Egypt's Ministry of Communications & Information Technology has launched WASEL, a first-of-its-kind contact centre service in the region that provides hugely enhanced access to a variety of services for people with disabilities.
Launched in accordance with the Presidential initiative establishing a National Council for People with Disabilities, WASEL is a contact centre that is equipped with the technical solutions to provide people with hearing and speech impairments access to emergency, ambulance, rescue and firefighting services through video calls. Accessible to citizens via the new WASEL mobile application, the solution is built on Avaya IX Workplace, and provides multi-party video conferencing between citizens, call center agents and sign language experts.
"We are proud to launch the Contact Center for the Services of People with Disabilities, which, through the application of WASEL, provides accessibility to key services in specialised agencies," said Dr. Abeer Shakweer, Advisor to the Minister of Communications and Information Technology at the Egyptian Ministry of Communications and Information Technology. "This is of great importance for the services the government can provide, and in many cases is related to saving the lives of people with disabilities."
WASEL enables citizens to video-call into a government call centre, and then have their call quickly passed onto live sign language experts, enabling faster responses to emergency calls placed by people with hearing and speech impairments.
Ahmed Fayed, country manager – Egypt & Libya, Avaya, expressed the pride that the company takes in cooperating with the Ministry to develop technological solutions that enrich the lives of people with hearing and speech disabilities. He stressed the importance of investing in advanced technological solutions to make qualitative improvements in the experiences of every citizen, and building a more inclusive society.
"Avaya is looking forward to further collaboration with Egyptian government agencies to provide innovative technology solutions that contribute to equality of experience for all members of society," he said.