Tariq Al Usaimi, the newly appointed head of digital strategy for the Central Bank of Kuwait, has said that the organisation is set to make considerable investments in big data and analytics systems as well as "overhauling" the way it uses technology.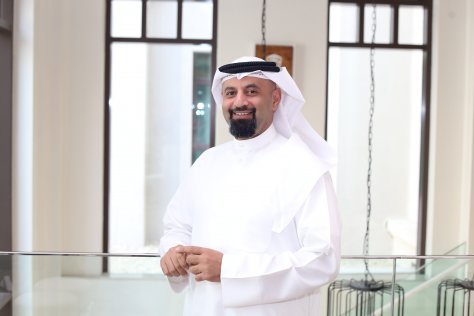 Tariq Al Usaimi, formerly chief digital officer of National Bank of Kuwait and chief information officer for Kuwait Credit Bank, has been appointed to bring in widespread change that will boost the operational efficiency of the country's financial institutions. Al Usaimi has been at the Central Bank of Kuwait since July, and is relishing the opportunity to transform the Central Bank's approach to technology, and the way that the country's financial institutions are powered by IT systems.
The Central Bank of Kuwait's (CBK) responsibilities range from setting and implementing monetary policies, to the regulation and supervision of banking activities. CBK is the main financial advisor and banker to the Kuwaiti government, and began its operations in 1969. The organisation is now tasked with maintaining the stability of the Kuwaiti Dinar, and directing credit policy in a bid to contribute to the "social and economic progress" of the country, and to enhance national income.
"The Central Bank is the regulator responsible for implementing stable systems and financial policies," Al Usaimi says. "It needs to control the economy in relation to inflation and ensure it does not overheat. We have multiple controls, and we require data that flows in to help make these decisions."
Al Usaimi is in no doubt that central banks across the world need to rethink their processes in the digital age. "It's time for regulators to adapt," he says. "Across the world, central banks will definitely become more empowered with the right information in a timely manner. The economic effects could be far-reaching, and allow for economies to be controlled in a more innovative and timely way. Regulators have been adopting technology, but in terms of analytics they have been slow. There are now the right tools on the market that really cater for central banks."
A key part of this transformation, Al Usaimi says, will be the support from the Central Bank's leadership. "The governor of the Central Bank is very technically savvy and is determined to support initiatives and make sure they are pushed forward," he says.
Al Usaimi has worked with internal stakeholders to develop a strategy to "automate and overhaul" the Central Bank of Kuwait over the next three years. "The most important thing is to remain ahead of the curve," he says. "You have to work in parallel with market trends to ensure that you remain innovative, and can do things differently. Dollars and cents are not your target when you're in charge of digitalisation. But neither is it a role driven by bits and bytes."
His main task in the new role is formulating a strategy to digitalise the Central Bank. "It's no longer feasible to do things manually at the Central Bank, to conduct evaluations in that way," he says. "Systems need to be smart enough to cope with the digital age. It will be a drastic change. Investing in human capital is a number one priority. Having a figure in charge of digital strategy is a must in order to deliver change; it's no longer a nice-to-have position. Every entity must have a CDO. It's happening across the board in GCC countries. There now specific positions and departments for data, Fintech. You can no longer rely solely on previous organisational structures. Specialist departments must be created for this transformation or we will end up sticking with old skills and tactics."
At the core of this strategy will be systems that can help the Central Bank to gain a smoother, faster understanding of information. "We'll be making a huge investment in analytics and big data," he says. "We're in the process of deploying analytics solutions, and will move away from paper assets. It will change our way of doing things to move forward. We need to analyse data thoroughly in order to make the right decisions. It's the only way to have the best possible supervision of Kuwaiti financial institutions."
This investment in analytics will also affect a number of other core processes, including the ways that the Central Bank interacts with other entities. "CBK needs to take into account the privacy of account holders," Al Usaimi says. "We need to ensure the anonymity of account holders, so data needs to be in a format that ensures that is the case, and that's another key reason why we need the right big data and analytics platform. We also need big data to reduce expenses. Information affects interest rates, so we need to make sure we receive information from banks in a timely manner. The current process is not data-driven, so communication, information exchange and efficiency need to improve between banks and the Central Bank."
Al Usaimi adds that artificial intelligence and Blockchain will be "key pillars" in the Central Bank's future. "There will be a huge investment from us in AI," he says. "In terms of Blockchain, there will be some applications and processes that will have use cases for it."
Other technologies will also play a key part in its new strategy. According to Al Usaimi, there are now about 60 Fintech firms in the country, 52 of them specialising in bill collection, while there are also five e-wallet specialists. "We need to accommodate the new influx of Fintech in the country, and how we can automate the supervision of the country's financial institutions," he says. "Kuwait has seen a recent Fintech phenomenon; it's exploding."
Along with the rise of emerging technologies, Al Usaimi is a firm believer in the need to support Kuwait's young people in the country's bid to develop new skills in the digital age. "We need to connect with the youth to ensure they undertake the right kind of technology initiatives," he says. "They're very tech-savvy but need to be guided in order to make sure they make the most of their potential. The region's population is growing, and is increasingly comprising young people. They are less and less interested in face-to-face communication, and that should be a key driver for digitalisation."
By the same token, Al Usaimi unequivocally believes that a digital organisation must practice what it preaches, and have digital natives at its core. "It's not just a case of hiring them, but also the way you treat them," he says. "The most important thing for the young generation today is being valued. Programmes that show that they are valued are important. That's really the only way we can build a digital future."