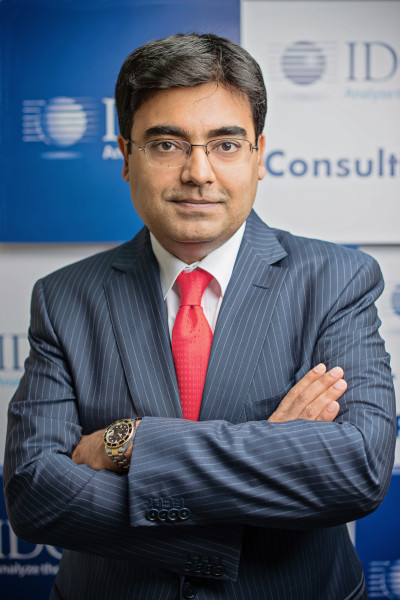 Annual spending on digital transformation (DX) initiatives in the Middle East, Turkey and Africa is set to cross the $20 billion mark by the end of this year.
The figures which came from the latest report by global research and advisory services firm International Data Corporation also noted that spending is expected to more than double over the coming years, passing $40 billion by 2022.
"As digital transformation continues to reshape the global economy, innovation will multiply, platform wars will intensify, and data will increasingly be used for competitive advantage," says Jyoti Lalchandani, IDC's group vice president and regional managing director for the Middle East, Africa, and Turkey.
"With market leadership ranks being disrupted, a new ICT world order is taking shape, built around innovative technology offerings, evolving business models, and emerging DX use cases. Given this unprecedented disruption, it's imperative that organizations make the right decisions today to ensure they remain competitive tomorrow," Lalchandani said.
By 2020, IDC expects at least 55% of the world's organizations to be digitally determined, transforming markets and re-imagining the future through the implementation of new business models and the provision of digitally enabled products and services. And with global DX investments forecast to total $5.9 trillion for the three years between 2018 and 2021, this topic continues to be a central area of business leadership thinking.
The latest data comes ahead of the IDC Middle East CIO Summit 2019 in Dubai, which will take place in February. The rise of disruptive automation will feature prominently at the event, with an agenda that centers on the transformative powers of innovation accelerators such as robotics, artificial intelligence, big data analytics, next-gen security, and the Internet of Things.