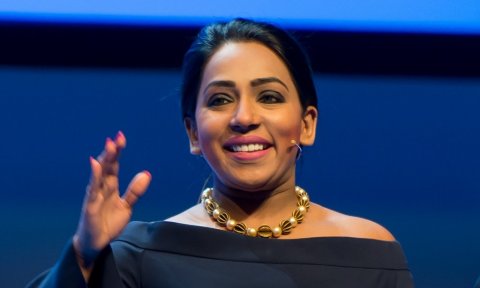 Saudi Arabia's NEOM project has appointed on Aradhana Khowala as the mega city's managing director of Tourism.
"We will be working alongside Aradhana to make NEOM an exceptional global tourism destination looking ahead to the future," said CEO Nadhmi Al-Nasr in a tweet on NEOM's official account.
Khowala, who was CEO & founder of Aptamind, is considered a world expert in the tourism and hospitality industry, and was awarded the 21st Century Icon Awards in association with CNBC and London School of Economics as an inspirational game changer and tourism leader.
#NEOM is delighted to announce the appointment of Aradhana Khowala as NEOM's Managing Director of Tourism. Welcome to the team Aradhana. Welcome to the future pic.twitter.com/Q5oF8HuCNG

— NEOM (@discoverneom) August 29, 2018
Announced in October last year, NEOM is a $500 billion megacity project by Saudi Arabia and is a key part of the Kingdom's vision to diversify the economy.
The Red Sea project and NEOM are set to enhance Saudi Arabia's position on the touristic map of the world.
The NEOM project focuses on several industries such as water and energy, food, media, advanced manufacturing, biotechnology and entertainment. It plans to pioneer the latest technologies including automated driving, passenger drones, the use of robots and developing new ways of growing and processing food.
Last month, it was announced that Klaus Kleinfeld who was tasked with developing Saudi Arabia's mega-city project NEOM will be taking on a new role as an adviser to the Kingdom's Crown Prince Mohammed bin Salman on his reform plans.
Former Saudi Aramco executive Nadhmi Al-Nasr, who led the development of NEOM Bay, the project's initial stage, will take over from Kleinfeld as CEO.