Dell is looking to secure an increased share of the server market in the Middle East, and is focusing on sectors such as telecommunications and financial services to drive growth.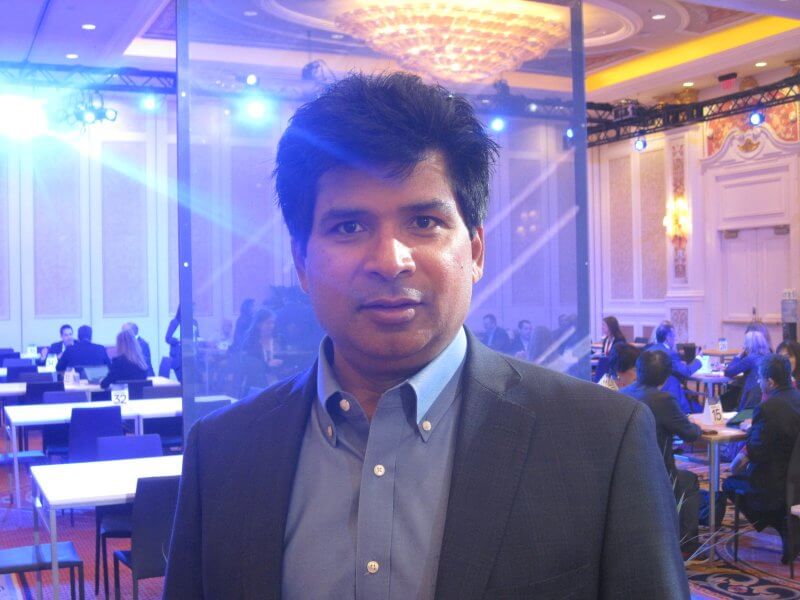 Ravi Pendekanti, Dell's senior vice president for server solutions product management and marketing, said the company was "definitely seeing a lot of potential in the Middle East".
He made his comments at the Dell Technologies World annual gathering in Las Vegas, which is being attended by more than 15,000 delegates.
"Financial and telecoms are huge, and the other area would be oil and gas – these are the three industries," Pendekanti said of the Middle East market.
The main drivers for growth in the Middle East server market will, he said, be the transition from 4G to 5G, and expansion of the financial services sector.
Europe, Middle East and Africa (EMEA) account for about 28 to 30 percent of the world's server business, which was worth about $82 billion globally last year.
Dell vies with Hewlett Packard Enterprises and its joint venture, the new H3C Group, for the top spot in sales, with both having about a one-fifth market share.
The worldwide servers market is growing by double digits annually, and Pendekanti said projections suggest that it will be worth $100 billion in just three years' time.
Growth stems from the trend towards digitisation, which is causing companies to redesign their data centres.
Technologies such as machine learning, artificial intelligence and big data analytics are set to expand in use significantly, causing organisations to procure new servers.
"Some software vendors are going to put through upgrades. When there's a software upgrade, customers like to do a hardware upgrade," said Pendekanti.
"Over the next few years, a lot of our customers should be planning on new software and new hardware. That's why we'll continue to see growth in the server business."
For Dell, the North American market is dominant when it comes to servers, and Pendekanti said that it would "continue to be the powerhouse" thanks to sectors such as entertainment and scientific research and development.
One trend has been the growing popularity of servers using the EPYC brand of microprocessors produced by AMD. Announced just under two years ago, EPYC represented AMD's re-entry into the server microprocessor market to take on its rival Intel after a number of years away.
Dell now offers several servers using EPYC out of a total of about 50. Following reports that it would triple its AMD-based server offering Pendekanti was cautious about whether it would offer many more in future.
"We reintroduced AMD when they came out with their EPYC product line. They vacated the space for a long time," he said.
"We introduced three different products in the last 12 to 16 months. A lot of our customers are still looking to see how viable the product is; is AMD committed to the product, are we committed to the product.
"I do anticipate there will be growth. We are committed to putting AMD products out there, but  don't want to guide as to a number."