AMD has announced the world's first x86 8-core ultrathin laptop processors as part of the AMD Ryzen 4000 Series Mobile Processor family, built on the "Zen 2" core architecture with innovative 7nm process technology and optimised high performance Radeon graphics in an SOC design.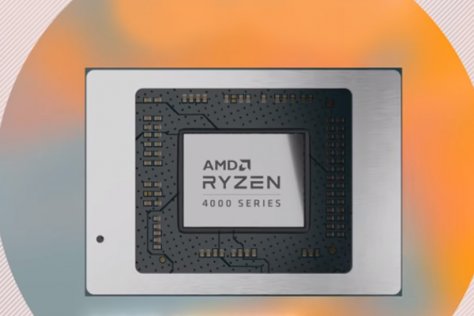 As the third generation of AMD Ryzen Mobile processors, the new 4000 Series provides unprecedented performance levels, significant design enhancements, and incredible power efficiency for ultrathin and gaming laptops. AMD also announced the AMD Athlon 3000 Series Mobile Processor family powered by "Zen" architecture, enabling modern computing experiences with real performance for a wider range of laptop users. Consumers will be able to purchase the first AMD Ryzen 4000 Series and Athlon 3000 Series powered laptops from Acer, Asus, Dell, HP, Lenovo, and others starting in Q1 2020, with more systems expected to launch throughout 2020 with global OEM partners.
In addition, AMD announced the highly anticipated 64-core, 128-thread AMD Ryzen Threadripper 3990X will be available globally expected February 7, 2020. Purpose-built to enable extreme performance for 3D, visual effects, and video professionals, the 3990X delivers up to 51 percent faster rendering performance than the AMD Ryzen Threadripper 3970X processor.
Saeid Moshkelani, senior vice president and general manager, AMD Client Compute, said, "We are kicking off 2020 with a bang, bringing unmatched performance, graphics, and longer battery life to ultrathin and gaming laptop users with the new AMD Ryzen 4000 Series Mobile Processors. We saw historic portfolio growth for AMD Ryzen Mobile-powered systems in 2019, and we are already on track to bring wider system adoption of AMD Ryzen 4000 Series Mobile Processors in 2020 from major OEM partners, offering twice the power-efficiency from the previous generation."