Channel partners trading in the grey market remain a big concern in the regional technology industry players even today.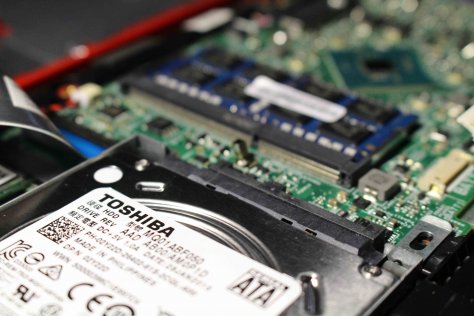 Grey market pertains to an unofficial market where the products sold have not been released by the original manufacturer. While counterfeit products are unauthorised replicas of the original product. The Middle East channel landscape has been grappling with both challenges for years and it continues to disrupt businesses.
While there are clear rules and regulations in the UAE, the problem persists in the channel industry and IT players are proactively devising ways to keep it in check.
For many regional IT firms, constant communication is a vital step in ensuring that their channel partners are abreast with the industry regulations and the risks that they will be subjected to in dealing with these challenges.
Toshiba Gulf has recently issued a memo to its channel partners, warning them of the implications of trading its products in the grey market as well as selling counterfeit products.
According to the company, it has recently uncovered that counterfeit and used Toshiba branded products are being sold, and are being traded in the grey market in the UAE in violation of its legal rights.
"Toshiba takes the protection and enforcement of it's intellectual property right very seriously and relies on trusted partners to support our protection and enforcement efforts," the company said in the document.
In the memo, Toshiba reminded channel partners about the different penalties against grey market and counterfeit trading.
The company cited Article 37 of UAE Federal Law No. 7 of 1992 (Trade Marks Law), which stipulates that "it is a criminal offence to sell, offer for sale, circulate or posses with the intention of selling," inauthentic Toshiba products.
The Trade Marks Law also indicate that it is also an offence "to apply, in bad faith, a registered trade mark owned by another on products without the right to do so."
"The sanctions under Article 37 include imprisonment and/or a fine of not less than AED 5,000," it noted.
The company also cited UAE Federal Law No.19 of 2016 (Anti-Commercial Fraud Law), which penalises offenders with up to two years of imprisonment and a fine of between AED 50,000 to AED 200,000.
The Toshiba document also underlined that the company "will not hesitate to take legal action" against those who would violate these laws to ensure the high quality of its products and brand reputation.
The hardware and devices company then encouraged local partners and retailers to only do business with its authorised distributors in the UAE to mitigate any infringement risks. "We recommend that our partners and retailers only sell those Toshiba products that are supplied by our authorised distributors to ensure such products are genuine and compliant with UAE law," it said in the letter.
Authorised distributors of Toshiba products in the UAE include Al Futtaim Electronics Company, Ashtel, ASBIS Middle East, Mitsumi Distribution and Maxxcom.