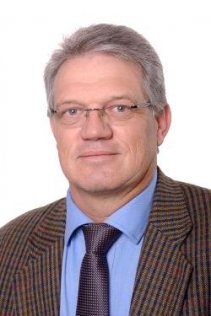 Pierre Havenga, managing director, Vertiv Middle East and Africa, says, through its dedicated regional distributor Mindware, partners can offer turnkey solutions to their customers.
Can you elaborate on your business focus this year in Middle East and North Africa?
Vertiv ensures the continuity of today's and tomorrow's vital applications. 2019 is an exciting year as we expand our portfolio, introduce new tools to improve efficiency and effectiveness and drive focused branding campaigns targeting channel markets across the Middle East and Africa region.
Thanks to our expertise and scalable solutions, we are ideally placed to take advantage of the data traffic explosion (25 percent CAGR) that will be more than quadruple the data stored in data centres by 2021.
How has business been for Vertiv by following the channel model in the MENA region?  
Vertiv has been working with proven and experienced partners for decades. It's a collaboration which continues to assure agility and expertise for customers. Together, with our expertise in edge computing and our channel partners, we specialise in turnkey infrastructure solutions. Based on these strong partnerships, we continue to see encouraging growth figures year-on-year.
What channel programmers, scheme and initiatives is Vertiv rolling out in 2019 in the Middle East?
Vertiv is undergoing a $200M digital transformation designed to optimise our customers' experiences.
In February this year, we launched the improved Vertiv Partner Program 2019 in the region. The programme incorporates feedback from partners and resellers to provide a seamless experience. At each level, the programme offers exclusive benefits such as bespoke training, marketing development funds and enhanced quarterly rebates. Our Q1 promotion has been well adopted by the market, given its very achievable requirements and attractive rewards such as immediate acceleration to silver membership.
Vertiv also plans to launch a new Vertiv Partner Portal this year, enabling a seamless experience and prioritising our resellers' needs. Our goal is to simplify the way we do business. 
What is the most challenging channel issue that reseller partners are facing in the data centre infrastructure space at the moment?
Turnkey infrastructure solutions require symbiosis between electrical and mechanical disciplines. This symbiosis to ensure efficient operation of a customer's IT equipment, remains the biggest challenge faced by partners.
As the lines between traditional IT become blurred at the edge, Vertiv delivers innovative solutions designed to evolve with our customers' needs.
What data centre solutions is Vertiv looking to bring to market this year?
Simplifying the Edge continues to guide data centre trends in MEA. By working with Vertiv, customers can take advantage of our expertise and deep understanding of these solutions.
Vertiv's Smart Solutions help customers meet their IT needs showing significant savings. With simplified, standardised designs, customers can start small and expand as their business grows. It's a wonderful product, in fact we continue to see strong demand for this solution with the latest substantial project coming from DRC in Africa. 
What cloud offerings is Vertiv offering at present in the Middle East?
Vertiv helps to ensure today's network infrastructure investments support tomorrow's technology. As architects of continuity, we support cloud-based businesses to get ahead and stay ahead.
Where do you see majority of your growth coming from this year and how is Mindware preparing its channel partners?
We continue to see large growth in the security sector. Companies are intensifying their edge deployment solutions to fortify their data and address latency concerns.
Working with Mindware removes the need for customers to operate through multiple vendors, increasing speed of deployment.
Where is Vertiv urging channel partners to focus their efforts on in 2019?
Vertiv will continue to encourage our partners to offer turnkey solutions to our customers. Providing intelligent solutions that help our customers succeed in meeting critical business and societal needs. 
Why should channel partners continue working with Vertiv this year and what's the company's competitive advantage?
Our channel partners benefit from Vertiv's extensive offerings and broad and deep understanding of modern data centres, communication networks and commercial facilities that enable the vital applications we depend on 24/7. We always work closely with our partners to ensure continuity and achieve breakthrough outcomes across the customer journey, be it design and commissioning all the way to operation and service.