Prabhu Ramachandran, Director, WebNMS Division, Zoho Corporation, discusses how organisations can benefit from the convergence of IT and OT in the Internet of Things era.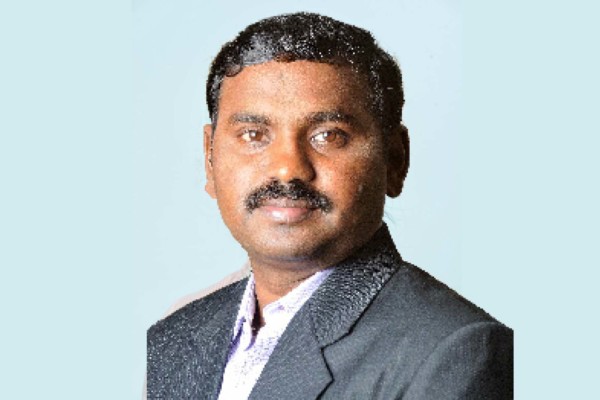 Can you please explain how IT and OT convergence work?
Information technology (IT) and operational technology (OT) were typically viewed a two seperate domains of a business. OT is mostly about the physical value creation within a business. It typically comprises the devices, sensors and software necessary to control and monitor the physical office. IT, on the other hand, combines all necessary technologies for information processing.
With the impending Internet of Things era it is more important than ever to ensure that the convergence of IT/OT processes are effective.
In the same vein, smart offices and buildings are expected to make big strides in the next few years. That's an aspect where we believe IT/OT convergence will play a big role. Say for example, an office of 100 people is using a particular bandwidth for their day-to-day operations. Their IT team will then monitor the percentage of bandwidth each employee is utilising and which application they are using it for. The same can be done with OT systems. The IoT era presents an opportunity for enterprises to monitor office utilities in real-time. The data gathered from sensors and applications used by OT systems will enable an organisation to increase efficiency and potentially reduce costs of their operations. For example, the company's water and electricity usage. By integrating IoT solutions to monitor the activities in those technologies they'd be able to find out which department is consuming more and which ones are using it the least.
What are the different IT/OT convergence solutions present in the market today?
While there are a few OT solutions available in the market like building management systems and energy metres they are still not leveraging IoT solutions as yet. There's still no centralised data, not enought analytics, and no real-time visibility. That's what we want to address.
Further to the example I have mentioned earlier, integrating IOT tools into an organisation's OT system will allow them to monitor aspects like water/energy consumption. Typically, we won't find out that there's been a surge in the water or electricity usage until we see the bill. But with IOT technologies they will be able to see it in real-time and decide how they can best optimise their usage. Once we manage to do that, that's when the real value will come out.
What are the different market opportunities present in integrating IOT solutions in OT systems?
IoT will bring clear advantages to companies including cost and risk reductions in their operations as well as enhanced performance and gains in flexibility.
To name a few there's smart metering, which entails automating the energy metres to enable organisations to reduce energy consumption. Organisations will also be able to gain real-time visibility and increase efficiency in their usage.
It will also bring in new business models. A good example for which is something we'd like to call "connected products." Products could be something like a construction or storage equipment, now assume that these products are connected and are being monitored through an IOT system. The vendors will be able to get real-time data on the performance of these equipment and notify the customer as to how they can utilise this product in a more efficient manner. This will not only enable vendors help their customers boost their operations it will also enhance their relationship with customers. Subsequently, if there are any updates or defects with a certain product the vendors will be able to track, alert the end user and offer them a way to fix it may it be in a form of a new product or service which in turn opens up a new way to generate more revenue for a vendor.
What are WebNMS's offerings in this space?
We have two key offerings, the first one being the Symphony IoT platform, which orchestrates enterprise applications addressed at key operational challenges: energy, remote asset management and asset tracking. The solution caters to a wide range of industries from retail, power and utilities, aviation, building and infrastructure and Smart City projects among others. It's a multi-gateway compatible platform that can be integrated with edge computing and data analytics technologies enabling organisations accomplish rapid application developments. The platform has been available in the market for a few years now but we are continuously evolving it to include more capabilities that can help organisations cope with the IoT era.
Another product that we have is the Symphony EdgeX, which is an IoT agent that eases IoT enabled devices and applications to seamlessly discover, acquire and process data smoothly and securely. It enables real-time acquisition and blending of data within verticals and across a wide range of industries laying the groundwork to unified connected business. It is also multi-vendor compatible. What's more is that it gives partners, service providers and device OEMs a secure and easy way to connect to and better manage their devices and applications from external networks or cloud-based services.