Jerry Kenelly, CEO, Riverbed Technology, sat down with CNME on his most recent visit to Dubai to discuss his futurist strategy and how going private has impacted the company.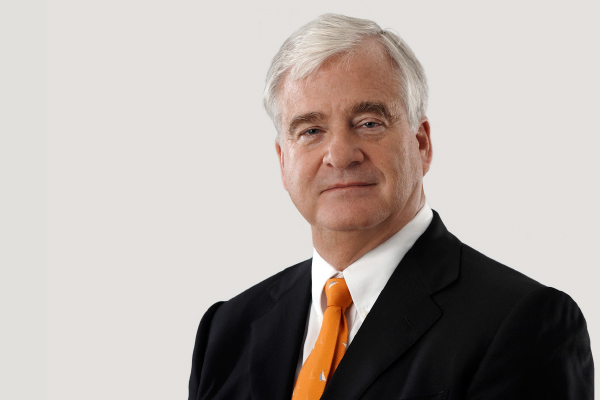 It's been almost a year since the company went private, can you tell us how the Thoma Bravo deal has affected the business?
I have been with the technology industry for over 40 years now and have had the chance to work with tech players such as Motorola, Oracle and Hitachi Data Systems among others. After doing so, I have ventured into starting up my own business and Riverbed was the third company I pioneered.
In 2002, when we started Riverbed there were just two of us working in it. Today, we have over $1 billion of sales each year, we have 2,100 employees, 42 factories and 27,000 customers.
With the Thoma Bravo deal, we did something called a leveraged buy-out. This means, that the management and some external investors took the company private. Thoma Bravo was the private equity sponsor wherein they own 51 percent of the company and the other 49 percent is owned by a set of 60 different investors.
We believe that being a private company allows you to transition to a better future. One of the things we wanted to do is be more business focused and being private enables us to give more attention to our future strategies.
Furthermore, we want to be more focused on developing solutions for the hybrid cloud. In this industry, business models tend to vary from one sector to another when it comes to the cloud. However, as a private company, we can freely modify our business models when necessary without having to worry about what's going on at Wall Street.
Finally, another advantage of being private is financial engineering. This means, we can use debt as leverage, so as we increase the value of the company the return of investments is also magnified. With this approach, both our employees and external investors will be able to benefit from the business.
Private is the new black, with black being a fashionable colour. A number of other tech players are now also transitioning to becoming private companies. I think it is because they are seeing the benefits of being private and being able to work outside the view of Wall Street.
Which markets and industries are you currently focusing on? Are there any new markets that you are planning to explore for opportunities soon?
The products that we offer have a horizontal functionality. Our product sets are applicable to any company who does business across the network. The fundamental benefit of our core technologies is to remove the impediments of global computing.
Having said that, industries that have numerous offices spread globally and requires sending large amounts of data across their networks are those that primarily benefit from our technologies. At a global view, these verticals include the oil and gas sector, retail, pharmaceuticals, financial services and manufacturing.  Government networks also comprise about 20 percent of our global business.
In the region have a strong presence in the oil and gas, and aviation sectors. We have seen accelerated growth in the Middle East over the last three years. The key markets for Riverbed here in the region include the UAE which is our regional hub, Saudi Arabia, Turkey and Egypt.
We continuously see an increase in investments, revenues and in the number of customers requiring our technologies on an annual basis in this region and those markets around it. We believe that we are and will remain to be relevant to this market due to the application-centric infrastructure that enterprises and government entities are aiming to achieve in the next few years.
Can you tell us more about Riverbed's SteelFusion solution and how it can potentially benefit organisations?
SteelFusion is a hyper-converged infrastructure solution. This is a symmetrical technology which means you need a SteelFusion box to be at both ends of the network – one at the data centre and the other at the branch office.
Typically, an organisation has one data centre for around 50 branch offices. On top of that, they need servers, backups, storage devices and of course connectivity to the network. Purchasing and the upkeep of those different elements are usually costly. Also, storing data outside your data centre is not without risks, hence, you also have to ensure that you invest in securing this data.
What SteelFusion does is eliminate the need for numerous servers, storage devices and backup, and lets you keep all the data in the data centre. It does all your local compute with just a single box in your branch office. Everything that your branch needs can stay within your premises, all the applications will run on the SteelFusion box and all the data will remain in your data centre.
Through our acceleration technology, we are able to send the data to the branch no matter its location. The primary benefit is cost savings from all the extra infrastructure in each branch, at the same time it is safer, denser and easier to manage.
What are Riverbed's philosophy and strategy in keeping up with the increasingly growing IT landscape in the region?
Typically, in the tech world any one product has a certain lifecycle, during the first few months of deployment its relevance and demand goes up to its prime and then at some point it plateaus until it slowly declines. The way you solve this is to keep innovating your current solutions and invest in creating new offerings. You have to be a futurist and be able to see what the industry might demand three to five years ahead. You have to continuously invest in internal development as well as spot external opportunities through M&As.
At Riverbed, we dedicate about 13 to 17 percent of our revenues yearly to engineering development. This is both to keep our current products fresh and ahead of the competition, and to develop new products internally. At the same time, we also have a dedicated team keeping an eye on new start-ups coming along and evaluating if we should buy this particular company or not.
Lastly, what are the trends that you think will impact the Middle East market the most in terms of network optimisation and the hybrid IT environment in the next three to five years?
The world is rapidly changing. We have been talking about cloud for a while and now the technology is increasingly gaining traction in the market. I think the SaaS element of cloud computing is going to dominate the industry. The idea of using cloud data centres is still at its early stages and has not been fully developed yet, but I think it is heading towards a positive direction especially with the presence of Amazon Web Services and Microsoft Azure. Traditional enterprise infrastructure vendors are also being impacted by the increase in the adoption of cloud technologies.
We also see a lot of evolution taking place in the router business today. The market for SD WAN technologies is at a very upbeat stage. Riverbed is looking at taking advantage of this for continuing the positive trajectory of the business.  With this in mind, we will be releasing a new SD WAN product this year called Project Tiger which is a testament to our philosophy on continuous innovation and having a futurist mindset.