Dell is launching its newest global solution centre in Dubai within a month. The company currently has around 16 solutions around the world.
"The decision to set up a solution centre in Dubai was driven primarily two reasons. Dell is going private and one of the key pillars of our future growth strategy hinges on the Middle East. The growth in this region is unparalleled and needs more focus and attention. Another reason is that though we have solutions centres in countries such as Ireland, France, Germany, Singapore, the customers there want to come here," said Basil Ayass, Marketing Director at Dell.
He added the solutions centre, which boasts of a data centre, will allow customers to come in with their own code, and test the solutions before they buy it. "It is like a test drive when you buy a new car. Earlier, we used to take customers in the region to either US or Europe. But, given the visa and cost related issues, we could only do 5-6 trips a year. Now, we are giving this opportunity to all our customers in the region."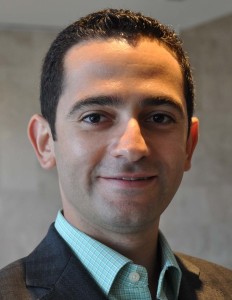 As part of this global strategy to focus more on the Middle East region, Dell has ramped up its operations and moved to a new office within Dubai Internet City. "We have consolidated all our different offices and acquisitions which include Quest, Wyse, Sonicwall and Perrot," said Ayass.
Dell has also recently launched a range of Venue tablets, signaling its commitment to the PC business. "It is a critical aspect of our end to end to strategy – from device to the data centre to the cloud. In fact, we had recorded a 50 percent growth in the recently held GITEX Shopper. Even though we are not the price leaders, customers prefer to buy the Dell brand," said Ayass.