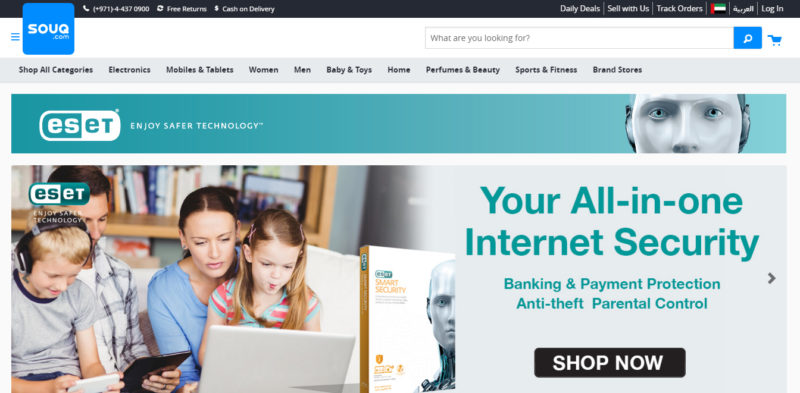 ESET has partnered with Souq.com, the Middle East's largest online retail and marketplace platform, to launch an ESET branded e-store in the region.
According to ESET's 2016 IT Security in Europe, Middle East and Africa (EMEA) report, there is a growing need for companies and individuals in the region to mitigate cybersecurity risks by applying various protective systems. By providing a range of ESET's products in one place online, the branded e-store aims to create awareness on the importance of securing multiple devices amongst individual and corporate users.
"As more customers are going online to buy various products and services, it is also necessary for us at ESET to be where our customers are. Our partnership with Souq.com allows us to not only reach out to a wider audience in the Middle East but also drive more awareness on the importance of securing all devices using our leading products via an online platform," said Neo Neophytou, Managing Director, ESET Middle East.
Ronaldo Mouchawar, CEO and Co-Founder, Souq.com, said, "We are witnessing a growing demand for brand e-stores across varied industry segments. Dedicated e-stores ensure that while the brands maintain their identities, they benefit from Souq.com's online prowess, back-end technology and logistics and for customers this means getting access to multiple products and solutions on one platform at click of a button. We are constantly investing in technology and infrastructure to help brands grow autonomously – we are therefore pleasing to support ESET in this endeavour."
Among the products currently available on Souq.com's ESET e-store are ESET Antivirus and ESET Smart Security for 2 devices.