As IT systems become more complex, so do the quality of service demands from customers.  People are now demanding better performance and speedier response times from enterprises. How can the second wave of virtualisation enhance a company's business model?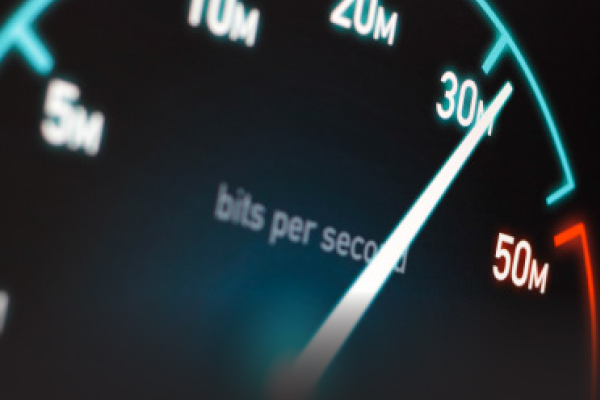 Over the last few decades, companies of all sizes are leveraging virtualisation as a way to keep operational costs down. Consolidating an organisation's hardware does not only bring IT flexibility – it also enhances security and increases operational efficiency.
The IT industry has come a long way from the traditional, physical world where a server could only run one application. Now, more complex applications are the norm, and the desire to leverage aspects like the public cloud places new requirements on virtualisation technologies. These requirements call for 'Virtualisation 2.0,' a more evolved aspect of the technology that should bring more speed and agility to IT systems.
"The virtualisation of work is shifting," says Arthur Dell, Director, Technology and Services, Middle East, Turkey and Africa, Citrix, "the practice of moving work to a more optimal place and time is becoming critical to business and employee performance. By centralising IT resources and delivering virtual desktops and applications as secure, on-demand services, companies empower a workforce that's efficient and able to respond to business opportunities at any moment."
The adoption of virtualisation technology in the region is continuously accelerating as organisations consolidate critical applications on virtual machines. "These deployments will see organisations exploit other benefits of virtualisation, such as high availability, increased flexibility and scalability, and simplified disaster recovery. The adoption of 'virtualisation' today is broadening to storage, network and desktop virtualisation," says Swapna Subramani, Research Manager, Enterprise Infrastructure, IDC MEA.
Dell agrees, explaining that the highest levels of adoptions are seen amongst desktops and applications. However, some aspects remain in a business where this new form of technology isn't being utilised. "For example, certain programmes used within some specific industries still require physical hardware in the form of dongles to function," he says. "This is usually implemented by the manufacturer in order to prevent piracy attempts. Operating software with licencing agreements in places that don't permit virtualisation, are also difficult to convert to a virtual environment."
In addition, Dev Anand, Director of Product Management, ManageEngine, highlights that servers, storage, network, desktops and applications are the elements that are primarily being virtualised. "Some of these technologies are in the early stages of development while others are mature and are widely deployed," he says. "Server virtualisation is still the foundation on which the entire virtualisation story is built. According to the Gartner MQ for x86 server virtualisation infrastructure, about 75 percent of x86 server workloads are already virtualised. This means server virtualisation is ahead of other categories when it comes to virtualised elements within a data centre."
Today, customers are hungry for quicker response times. CIOs are expected to look at virtualisation as a tool to keep their revenue producing applications running latency free. With this in mind, more and more organisations are moving certain workloads into the public cloud, which takes the management burden off IT departments.
"Virtualisation should not be treated as a one step process towards consolidating enterprise resources," says Subramani. "The approach to virtualisation needs to be more holistic. Apart from virtualising servers, storage, network and client devices, the virtualisation journey needs to be complemented with management platforms, applications, security and controls that will enable seamless organisation and utilisation of resources. Once the resources pool is agile, it becomes easier to assess the cloud-readiness of applications."
Dell complements this notion, and explains that maintaining manageability of systems is essential in order for businesses to maximise the potential of virtualisation. This means that a vision needs to be in place that puts people at the heart, as opposed to data centres. "Having the right virtualisation strategy will not increase complexity, but rather dramatically reduce it," he says. "This means ensuring having both the people and systems in place. With virtual desktops and applications, IT won't have to build new infrastructure to handle more projects and new business requirements such as compliance, expansion, and improved services. Instead, simplifying the deployment of new applications, platforms and business services will be simplified and accelerated, ultimately translating into a competitive advantage."
Migrating applications to the cloud can result in improvements in resource utilisation, scalability, functionality and maintenance costs. Organisations are pursuing as much flexibility as possible and are looking at the cloud as a possible solution to their problems.
"The road to the cloud goes straight through business-critical virtualisation," says Anand. "An application is deemed to be cloud-ready if it can be effectively deployed into either a public or private cloud. This means the application needs to be designed so that it can leverage the platform-as-a-service (PaaS) layer on which it runs, and won't break because of design limitations that collide with assumptions made in the layer. If you follow some simple rules in your application design, you can usually make your existing applications cloud-ready without having to go through an entire re-implementation."
Virtualisation 2.0 is also expected to bring organisations benefits such as data centre consolidation and standardisation, streamlined, automated data centre operations and stronger security and compliance.
"The data centre has transformed from being a business support function to a business-enabling function," explains Subramani. "The hardware landscape within the region's enterprises have significantly transformed to adapt to the cloud with latest hardware innovations essentially proving to be technologies that enable the cloud. Several technologies from a hardware perspective are easing enterprises into gradual cloud usage. Virtualisation 2.0 is an essential enabling technology in the next-generation data centre where consolidation and convergence are keys to an agile cloud deployment."
Anand agrees, explaining that in next-generation data centres, virtualisation will extend beyond servers to include storage, backup, and the entire network ecosystem. "Performance management tools will have deep dive monitoring and management capabilities that provide the IT teams with the visibility to truly see every layer, platform, app and device in their virtual environments," he says. "With virtualisation 2.0, organisations will be able to monitor the whole virtual environment, analyse workloads, detect glitches and deliver insights via custom dashboards. They will proactively analyse performance data, help identify trends, and pinpoint the root cause of performance degradation as it occurs within the data centre."
Apart from more flexibility in data centres, efficiency is one of the most sought-after key outcomes from virtualisation 2.0 and cloud adoption. "The consolidation of resources induces agility and control and enables disparate data centre resources to be managed through a unified management console," says Subramani.
Dell adds that virtualisation 2.0 can also give better support to an organisation's backup and disaster recovery strategy. "Its cost-effectiveness is ideal for businesses with smaller budgets that cannot afford multiple servers to host their data," he says. "It's also far more efficient to backup a virtualised infrastructure, rather than one comprising of disparate hardware servers. Furthermore, the ability to replicate business services and offer access to them from any device will accelerate and in some cases eliminate outages."
With all the major leaps that the region has accomplished in the virtualisation space, Subramani believes that organisations are already heading towards a fully virtualised environment. "The Middle East has graduated from the mere adoption of virtualisation to utilising the virtual infrastructure towards creating a private cloud environment," he says. "As of 2015, 68 percent of CIOs in the region have already adopted server virtualisation within their organisation. So, the journey to being 100 percent virtualised is well-underway and will be complete within the next five years."
However, Dell disagrees. This is because, in many cases, existing technologies, applications and systems are tied to complex and cumbersome business-defined work processes. "It is impossible to switch one system off at night and switch a brand new one on in the morning," he says. "Since start-ups in the region don't have to deal with IT legacy, it will allow them to make technological and business process choices that rely on virtualisation. For those organisations grappling with legacy systems and their associated costs, the ability to virtualise may offer a vehicle to extend the life of legacy applications as a transition strategy that will offer near seamless cut-over to new systems when required."