Techstars in partnership with GINCO Investments, and Dubai Future Foundation's Area 2071 initiative has opened the applications for the second edition of the Techstars Dubai accelerator programme.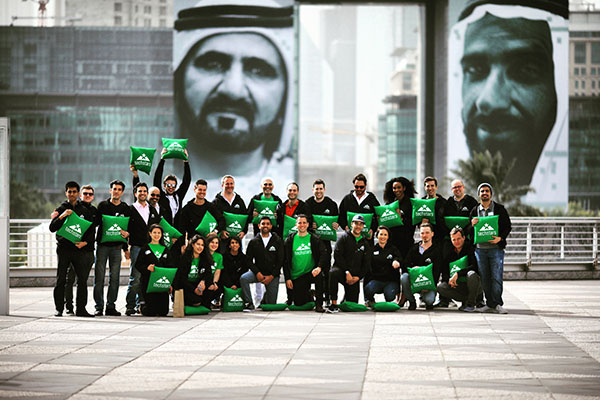 The second Dubai programme will continue to focus on businesses which can leverage Dubai's unique business and regulatory environment for exponential growth.
It will be hosted in a brand new facility at the heart of Area 2071, Dubai Future Foundation initiative which represents the nexus of entrepreneurship, public sector, and corporate innovation.
Each of the 10 startups admitted into the second class will be relocated to Dubai where they will participate in the world renowned intensive 13 week program. Each company can opt to receive a $20,000 stipend from Techstars to support their living expenses throughout the program's duration as well as at least $100,000 in guaranteed seed funding from Techstars and GINCO Investments.
In addition, companies will be eligible to receive over $2 million worth of partner perks including cloud compute infrastructure, legal advice, marketing automation tools, productivity software, incorporation, and international banking services.
Participating companies will be joining a global family of founders who collectively represent over 1,300 companies with a market cap of $13.9 billion.
The Techstars and GINCO teams will once again be joined by a pool of carefully vetted mentors who all espouse the GIVE FIRST mentality of Techstars and GINCO teams and represent senior decision makers and expert practitioners in their respective fields.
Gheyath Mohammed Gheyath, Chairman of GINCO Group of Companies, said, "We are proud to continue to support entrepreneurs around the world and contribute to Dubai's vision to become the best international hub for founders. "We look forward to welcoming entrepreneurs to our city and cannot wait to help them launch the next generation of businesses."
"Our team provides a world-class mentorship-driven programme; attracting technology disruptors from around the world. A fitting stakeholder to Dubai's futuristic ambitious and a pillar of the entrepreneurial community in the UAE," Vijay Tirathrai, Managing Director of Techstars Dubai in Partnership with GINCO.
Applications for the Dubai Accelerator are open now and the program will kick off in Q1 2019. Interested applicants can apply via bit.ly/apply-dxb. Applications will remain open until October 14th