Siemens Postal, Parcel & Airport Logistics (SPPAL) has secured a major service contract for the baggage and material handling systems at the two international airports in Dubai.
The operation and maintenance contract is based on key performance indicators (KPIs) defined together with airport operator Dubai Airports. Siemens is thus guaranteeing the highest standards of service at Dubai's two large aviation hubs.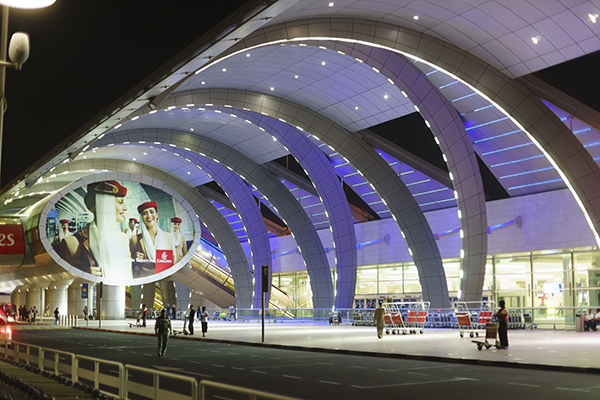 The contract covers a period of six years with the option for a further extension. It is therefore the most extensive service agreement that SPPAL has ever signed.
"More and more airports are switching from traditional service methods to more modern models," said Michael Reichle, CEO of Siemens Postal, Parcel & Airport Logistics.
"We support customers by providing condition-based and predictive maintenance, for example, or – as is the case in Dubai – by providing KPI-based solutions and innovative digital analytics applications. By doing so, further improvement in system availability as well as cost and resource efficiency is achieved."
Serving above 90 million passengers, Dubai International ranks as one of the top three airports in the world. Dubai World Central (DWC) has been recently expanded to accommodate 26 million passengers with a long-term plan to achieve an ultimate capacity of up to 240 million passengers per year.
"As a long-standing and reliable service partner, Siemens helps us constantly improve operational processes and system reliability, delivering high service levels for the 90 million customers we serve annually at our airports," said Omar Binadai, Senior Vice President, Engineering Services at Dubai Airports.
At Dubai International, the service contract just signed covers the baggage handling systems at Terminals 1, 2 and 3 as well as the material handling system at the Dubai Flower Center.
In addition, Siemens will operate and maintain the recently extended baggage handling system at the new DWC. The offering includes end to end baggage handling system operation, all aspects of troubleshooting, a continuous improvement process, and predictive and preventive maintenance. Siemens will also provide extensive spare parts management.
For more stories on success and business transformation through technology subscribe to our newsletter. Follow us on Twitter and LinkedIn, like us on Facebook to get daily updates on the latest tech news.