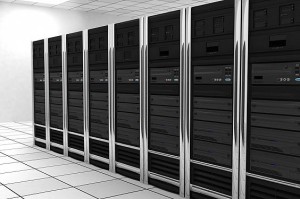 The storage industry has evolved at a rate of knots over the past couple of years, and there no signs of it slowing down any time soon. Trends such as Big Data might be seen as massively overhyped, though they're beginning to find their way into the Middle Eastern market, and more tangible innovations such as the proliferation of flash storage are beginning to find acceptance. What will all this mean for CIOs in the coming year? CNME asks a panel of experts, and looks forward to the nine biggest storage trends of 2014.
1. Flash on the up
For starters, one of the biggest storage trends anticipated for 2014 will be a heavier uptake of flash storage. Up until now, the technology has been prohibitively expensive, though advancements in storage technology have brought the prices down.
Why choose flash over traditional, disk-based storage? The short answer is because of the performance increase that flash storage affords. "Flash drives are basically faster accessing devices when compared to traditional fibre channel drives and SATA drives. Flash drives are catching up because people want faster rate performances," says Shashikanth N., Sales Manager, StorIT Distribution. "This is a trend, which has been catching on across the globe including the Middle East."
Now that businesses have cottoned on to the benefits that flash storage can bring, vendors are selling more and more of it. This has brought prices down, says Shashikanth, who believes that the technology will become much more accessible during 2014.
"The biggest reason for this increase is that the cost of a flash drive was very high earlier. Since the volumes have started picking up, the prices have begun dropping down and so people are putting more and more data into flash drives," he says.
2. Rise of the software-defined data centre
"We will see the SDDC [software-defined data centre] become the standard in the next couple of years with more organizations reaping the benefits of this model," says Zaher Haydar, Senior Regional Manager, Systems Engineers, Turkey, Africa and the Middle East, EMC.
According to Haydar, EMC views the SDDC concept as the most popular storage concept of the moment. SDDCs involve virtualising the Abstract software intelligence and separating it from the hardware, which allows hardware technologies of different generations to co-exist with newer software. However, the benefits reach further than that, Haydar adds.
"In an SDDC where the hardware is standardised, the software adds pooling and automation capabilities, allowing enterprises to invest in fewer hardware refresh cycles and more software updates. This is why EMC is putting forward a lot of investment in the software-defined data centre together with its VMware and Pivotal sister companies to help enterprises achieve new efficiencies and achieve their IT transformation goals," he says.
3. Planning for disaster
There's no doubting that security has been a huge talking point over the course of 2013. However, what's less talked about is the fact that many Middle Eastern businesses have disaster recovery policies in place that are either outdated or not truly fit for purpose.
According to Christian Assaf, Senior Sales Manager, Seagate METAG, however, this issue will be addressed around during 2014. "We believe that the need for greater security protocol and disaster recovery back-ups will be two of the most significant elements influencing the regional storage market in the year ahead," he says.
4. We're in for a fast ride
Storage innovations have been happening fast over the past couple of years, with the industry coming out with more and more next-level products almost monthly. And according to Shams Hasan, Enterprise Product Manager, Dell Middle East, this pace of innovation isn't going to stop anytime soon.
"The industry is going to keep evolving and the pace of change will remain rapid – it certainly won't slow down," he says.
In the Middle East, Hasan believes that businesses will begin to recognise the importance of better storage strategies, higher standards, improved security and enhanced infrastructure. However, he also advises that, while vendors may be able to support these goals through their next-generation storage products, businesses should also be looking at standardising as they upgrade.
"A huge variety of offerings and solutions are currently being used by customers, but over the next few years we expect to see customers looking at standardising storage towards trusted and well-established providers," he says.
5. Bring on the cloud
Cloud-based storage is certainly nothing new, but due to limitations in bandwidth and concerns over security, the concept hasn't really taken off in the enterprise arena. However, this could all change in 2014.
"I think there will still be a focus on cloud storage since this is a very active market, it hasn't been since only recently that the market embraces the advantages of cloud storage and with this comes more demand for it," says Sakkeer Hussain K., Sales and Marketing Manager, D-Link Middle East and Africa.
That said, concerns over security still abound when it comes to the cloud, so Hussain believes that more businesses will end up considering private cloud storage much more seriously.
"I think there will be bigger demands for private cloud offerings since there is a concern in public cloud storage. Some companies will not invest in public storage due to confidentiality reasons; therefore a demand for private cloud or more secure cloud storage will start to grow," he says.
This does not mean that some companies won't opt for public cloud storage when it comes to less sensitive data. Indeed, as with any cloud argument, it comes down to being able to pay for things on an OPEX basis, and this is what cloud-based storage can offer.
"I think, the demand for cloud-based storage will grow exponentially since many companies are starting to lean towards cloud-based solutions. While the concept is not new, it started to regain its usability as the Internet bandwidth is becoming faster and faster," says Hussain.
6. NAS FTW
With the large number of small and medium-sized businesses in the Middle Eastern market, and their desire to upgrade to enterprise-level technology, some believe that network-attached storage (NAS) devices will play a large role in the 2014 storage landscape. Indeed, even enterprises will leverage NAS to larger extents over the coming years, according to Khwaja Saifuddin, Senior Sales Director, Middle East, Africa and South Asia, WD.
"Regional businesses, whether SMBs or enterprises, will increasingly turn to NAS devices in a bid to make managing and accessing their data easier. Organisations will look at taking advantage of the robust scalability and data redundancy provided by these systems," he says.
Perhaps more importantly, though, businesses will begin to see the benefits of remote data access features that NAS systems often offer. With properly leveraged NAS systems, businesses will not need to turn to cloud-based storage in order to access their files on the go.
"This essentially replicates what cloud storage providers offer albeit without the business losing ownership of their data and without the monthly fees," says Saifuddin.
7. Storage goes mobile
There's no denying the enormous smartphone penetration in the Middle East, and this is pushing up the demand for portable storage in the form of high-capacity SD cards and USB flash drives. In markets such as Africa, where mobile penetration is higher than desktop penetration, this is especially true, as Tareq Husseini, Sales Director, Middle East and Africa, SanDisk, explains.
"The second trend we see is the consumption of mobile storage in the African continent which has a huge impact on our business. There is a strong adaption of smartphones into Africa and this is fuelling storage demands on the continent especially in North, East and West Africa including parts of Southern Africa like South Africa. As the prices of smartphones are reducing we are seeing the immediate effects of consumption of memory cards for storage. There is also accelerated demand for USB devices," he says.
This demand is accelerating in the Middle East, too – sure the region has a bigger need for fixed storage than Africa does, but this does not necessarily mean that the market is shunning portable storage. "The UAE is no exception. The region is one of the top countries in the world for smartphone penetration," says Husseini.
8. Bigging up Big Data
It's been accused of being one of the most over-hyped buzzwords in modern IT. However, there's no smoke without fire, and already early adopters in the Middle East have begun to leverage the power of Big Data analytics. According to Aaron White, General Manager, Middle East, Hitachi Data Systems, more and more organisations will join these early adopters in 2014.
"Big Data is not just a trend; it's shorthand for business opportunity," he says.
According to White, there are three important advancements currently happening in the world of Big Data, and it's important to understand what is happening in order to take advantage of it.
"First, there is more human-generated data being produced through interactions with social media, mobile and messaging applications. Second, keen interest in monetising this data has driven innovation around data management and analysis techniques and technologies into high gear. And third, these advancements are shining new light on other types of data that were previously untapped," he says.
9. Storage is of the upmost importance
Most have already wised up to this fact, but in 2014, more businesses are expected to pour huge amounts of resources into their storage infrastructures. According to Mohan Sundaram, Manager, Enterprise Servers and Storage, Enterprise Infrastructure, Emitac Enterprise Solutions, CIOs are beginning to take a holistic approach to storage, incorporating their storage strategies into overall IT strategies as they strive for more efficiency.
"Storage is now definitely the core element of an enterprise data management strategy and cannot be viewed as an individual component. The new trends in the Industry are forcing CIOs to undertake a holistic approach towards data management which necessitates the IT transformation strategy," he says.
Anyone looking to upgrade their storage systems in 2014 should think about how the strategy fits into the business strategy as a whole, Sundaram explains. Scalability is hugely important but perhaps more important is considering the storage infrastructure as a core part of IT .
"With that considerations, any storage upgrade should incorporate the IT transformation strategy and be prepared to address tomorrow's problems and enable mixed workloads, be scalable (Both Scale-up and Scale-out), flexible to changing needs, cloud enablement and capable of handling Big Data," he says..