Reseller ME examines how partners can enhance their offering to customers in the banking and finance vertical by ensuring genuine value-add.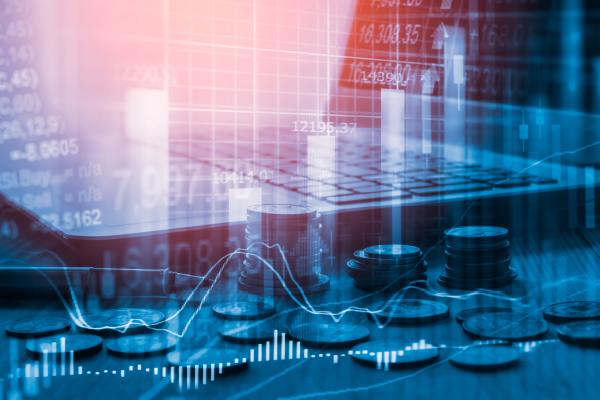 Digital transformation is increasingly becoming the biggest priority for businesses across all sectors and this shift is being led by end-user demands. Organisations in the banking and finance vertical also find themselves amid this evolution to offer the millennial generation of end-users, services that are easily available, at any point in time and on any device.
"Banks are continuously investing in digital banking as part of their key strategy to respond to end-user demand and meet customer expectations. Without a doubt, banks have to rethink their role and put customers at the heart of their strategy if they want to stay ahead of competition," says Marwan Elnakat, Digital Banking Solutions Director, Middle East and Africa, Gemalto. "Therefore, the biggest challenge for resellers today is to establish ways to support banks in effective manners so they can progress their IT infrastructure to cope with the ever-changing needs of customers."
Keeping this mind, it is important for channel partners to understand that banks are looking for reliable solution partners who can guide them through this journey.
"The reason why we go to a reseller partner is primarily because of the fact that they can offer us local support and expertise among other benefits." – Gopi Krishnan, Al Hilal Bank
According to Elnakat, three technology areas where resellers must provide support to banks include mobility, cloud and data analytics.
He adds, "With more and more banking services available on mobile, solution partners need to provide banks with enhanced secure mobile banking and payment solutions through strong authentication, manage digital identities and protect their data at the same time."
And as banks progressively adopt hosted services, it is up to partners to efficiently deploy cloud-based technologies and offer pre- and post-sales support. Analytics play a big role in creating solutions and services best suited to customer preferences and requirements.
Apart from the move to digitalisation, Philippe de Mazieres, General Manager, Gulf Software Distribution, says, there are several key challenges that banks and financial services firms face in the post-recovery era that resellers need to focus on.
He adds, "From a compliance perspective, the regulatory landscape for banks has never been more challenging. The requirements are multiplying and the scrutiny is increasing, from DFAST to CCAR to Basel II. Additionally, the enhanced threat from cybercrime and new forms of fraud makes for an extremely challenging management environment at a bank's core systems."
He further says that there are key themes that the company has noticed emerging with organisations in this vertical.
"Firstly, all of them are looking to build a customer-focused enterprise. The second theme revolves around risk and compliance that may seem at times like the biggest albatross around the neck of an established firm. However, leveraging historical data and applying discipline to a consolidated approach to risk and compliance can create new advantages that will produce a leaner, more efficient business."
Mazieres then highlights the third theme being the combination of modernisation and innovative business models. "We recommend that our partners build their own transformation plan based on client needs and the skills and strategy of each partner company," he adds.
Alaa Elshimy, Managing Director and Vice President, Enterprise Business, Huawei Middle East, believes the key to understanding the banking and financial services sector is education.
"Resellers need to dedicate resources to the sector and equip their dedicated teams with training and knowledge so that they are up to date with the trends and challenges in the industry. A dedicated team could be a key differentiator in their offering to end-users.
"Working closely with vendors, and tapping on their resources and knowledge banks would also help resellers to better understand the industry. Partners could also adopt a specialised go-to-market strategy that is tailored especially for decision-makers in the banking and financial services sector," he adds.
Rami Bachir, Channel Sales Manager, Information Management Division, Middle East, Kodak Alaris, says, "Resellers need to have more industry-focused expertise, which can enhance the implementation process. They need to be able to understand the full scope of their requirement from an IT as well as a business perspective. They need to be consultants and only if they have a good understanding of the banking and finance industry, will they be able to provide the best solutions."
But what is a banking organisation's expectations from a reseller partner?
Agreeing with Bachir, Gopi Krishnan, Chief Information Officer, Al Hilal Bank, adds, "The primary reason why we go to a reseller partner is the fact that they can offer us local support and expertise among other benefits. When we select a reseller partner, one of the key criteria that we look at is how much expertise they have in a specific technology. We check how many previous engagements they have had in the past for the particular technology we are discussing."
According to Krishnan, another key point is finding out the kind of contract that exists between the reseller and the vendor in terms of supporting a customer.
He adds, "We always look for resellers who can add genuine value in supporting us. Partners should always ensure that they are delivering what they have promised at the beginning of a project."
Krishnan also advises partners to have an ecosystem of solutions in their portfolio to stand out from competition.
Niranj Sangal, Group CEO, OMA Emirates, says, "While products and solutions are available, it is up to us as a solution provider to showcase the intrinsic value that they are able to bring to merchants. With strong proof of concept, we have been able to introduce and begin sales of new payment options."
Once partners understand the challenges banks are facing today, they will be in a better position to offer customised solutions with value-added services.