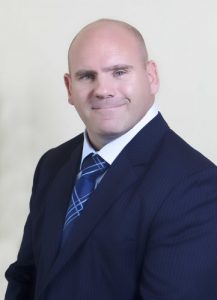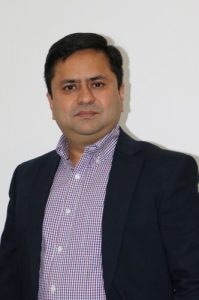 Ian Jones, divisional director, Westcon Security and Mohammad Aquib Aftab, regional director, Middle East, Turkey and Africa, Carbon Black, share insights on security trends and partnership strategies.
Security is increasingly a top priority for enterprises across all verticals. With the threat landscape expanding and becoming more complex with time, organisations now understand the significance of ensuring that security solutions are embedded into their infrastructure and operations from day one. With data being considered as the single most important asset for a business, regional enterprises are seeking better and stronger security measures to protect it.
"Regional organisations need visibility at the endpoint level, where their valuable data is stored and at its most vulnerable. The region is under consistent threats and organisations need to not only protect their data from attack but also be proactive against these risks ahead of time," says Mohammad Aquib Aftab, regional director, Middle East, Turkey and Africa, Carbon Black.
By preparing in advance, they can minimise the losses, reduce the risk and remediate in seconds, he adds.
"Traditionally, security has been focused on the network, but today customers have realised the ineffectiveness of anti-virus. With advanced attacks – such as ransomware and non-malware attacks – on the rise, progressive organisations should be thinking more about their endpoint protection strategies."
As Middle East, Turkey and Africa (META) is an important region for the vendor, it has signed up with Westcon-Comstor as its strategic distributor for its entire portfolio.
Aftab says, "There is great opportunity for new partners to join our programme and build on our existing network of partners, enabling us to continue grow their business in the Middle East market. We also work closely with all our existing Incident Response and MSSP partners across the META region."
Carbon Black started out with a local team in UAE, and has expanded to KSA in the last four years.
With the addition of Carbon Black's portfolio, Westcon-Comstor aims to position the vendor along with its current solutions to provide a complete end-to-end holistic network security offering.
Ian Jones, divisional director, Westcon Security, says, "Unlike traditional endpoint solutions, Carbon Black can provide our reseller community access to the next-generation of anti-virus technology leader in the IDC Marketplace Worldwide Endpoint STAP."
Together, the companies are working on several initiatives such as WebEx, technical and sales training, to enable partners and to educate the end-user community.
"By giving our channel the right tools and assistance to sell and support Carbon Black customers, we are already seeing successes in the channel," adds Jones.
There are several trends that the region is experiencing when it comes to security. One of them is a slowly emerging shift towards cloud-based solutions among organisations.
Aftab says, "Customers are now considering investing in local cloud hosted solutions and are benefiting from this delivery model. Another important changing trend is that today's attackers are going after the endpoint."
In the Middle East, the focus on endpoint protection had an exponential growth throughout 2016, and in this year, endpoint detection and response (EDR) is the central focus for security teams.
"Due to consistent, advanced threats at the endpoint, organisations are recognising the importance of protecting their (Intellectual Property) IP and valuable data. We are investing heavily in local support and training teams in the region to meet the demands of our growing customer base in the region," Aftab adds.