Dubai Police has announced plans to use drones mounted with a remote-controlled water cannon in bomb disposal operations.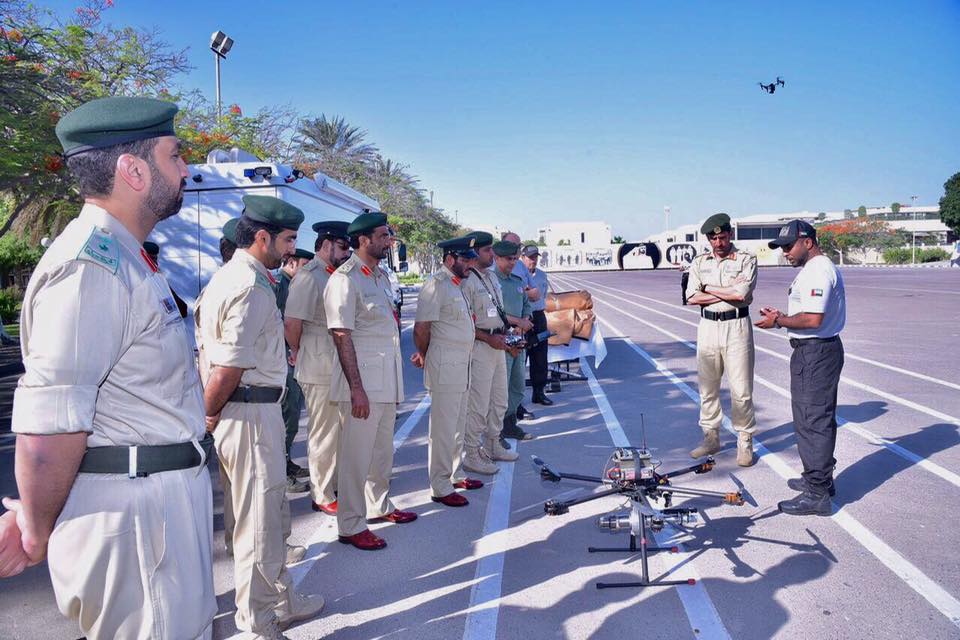 The idea of using a drone for bomb disposal came from warrant officer Class 1 Hamad Rashid Al Felasi and First Sergeant Mohammed Sulaiman Al Beloushi.
Al Beloushi claimed that the drone is the first of its kind in the world, and can fly for up to 10 minutes to complete the operation.
"We were searching for new new fast ways to defuse bombs rather than waiting for bomb disposal trucks. We then came up with the idea of a drone carrying a water cannon to defuse bombs. It took us three months to design the drone. We went through many phases till we succeeded in operating the drone," Al Felasi said.
Al Beloushi said the drone failed the first flight test because its weight was 6kg.
"We searched for replacements and how to reduce the weight of the drone and then successfully tested the gadget six times. It can reach bombs quickly and deal with them. It also has a camera so bomb experts can monitor the operation," Al Beloushi said.
The police will use the drone as a first respondent to a bomb situation. The drone can also be used to break glass and windows in cars or buildings, as well as search for explosives.
Major General Abdullah Khalifa Al Merri, commander-in-chief of Dubai Police, praised the latest innovation after attending a successful bomb disposal demonstration by the drone, ordered that it be used by the bomb squad of Dubai Police.
"We are always looking to use the latest technology and we always support smart ideas," Maj Gen Al Merri said.