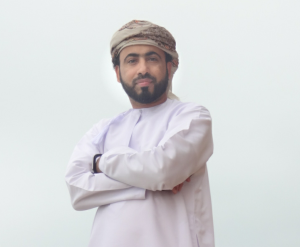 Oman Electricity Transmission Company had disparate data centres and no solution to unify its business-critical information. Saif Albadi, Head of Network Administration, Information Technology, OETC, opted to implement Huawei's modular data centre solution to allow remote monitoring of the company's IT.
Background
Following the privatisation of Oman's electricity sector in 2005, OETC became one of the largest electricity companies in the Sultanate. The firm relays electricity from production plants across the country to distribution companies, where the transmission process is managed by multiple branches and plants. OETC operates the high voltage energy grid in the north of Oman with a total area of 130,000 sq. km, alongside an additional transmission grid in Dhofar governorate. It is the sole provider of electricity services on the main network in the north of Oman. As a major source of power for Omani citizens, OETC relies heavily on the security and continuity of its ICT network. In the event of an IT failure, OETC would be responsible for thousands of people across the country being without any power.
Key challenges
Outside its HQ in Muscat, OETC has two other main sites that were required to manage mission critical data and streamline communications between the other offices across the country. Having only previously deployed rack space at these two sites, OETC identified the need for data centres at each location to support its communications, offer crucial mission critical services and allow for secure and reliable data transfer and analysis.
"Due to our various remote locations, we urgently needed to upgrade and expand our existing auxiliary ICT facilities," says Saif Albadi, Head of Network Administration, Information Technology, OETC. "With no IT resource at remote locations, IT personnel had to make weekly trips to individual sites and fix problems manually, so we needed a remote management solution."
OETC's data centres had reached their recommended capacity, but needed additional resources to support increased data transfer capabilities and further network expansion. Remote locations only had racks, which provided no cooling systems, no UPS back-up solution and no monitoring capabilities.
As with any major company that has thousands of dependents, OETC could not afford network downtime and needed a smooth migration to the new data centre model. A single point of contact to solve end-user needs was also a priority for Albadi, "We needed a sole partner that could provide consultancy, the solution, the implementation and the maintenance," he says.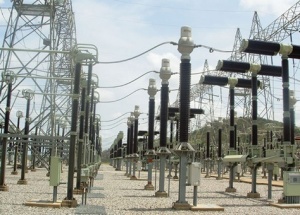 Solution
OETC selected Huawei's modular data centre, which was installed in two of its branch offices across the country. Albadi attributes a variety of factors to the selection of Huawei's offering, "Huawei offered all things related to the data centre in one solution," he says. "The data centres could be implemented so that they could be synchronised with our Muscat HQ, using a UPS soft application that provided remote management and monitoring. This was the most effective and flexible solution as it came as a package which was quickly and easily assembled and installed without making any major changes to the building."
The data centre now has all the requisite sub-systems including power supply, cooling, fire-fighting, premises distribution, monitoring and lightening ground protection. It also features IT-enabled cabinets.
Most importantly, the solution has fulfilled its principal aim: being able to have continuous communication between OETC's various branches and its head office in Muscat.
"It ensured that we had a reliable and centralised solution offering business continuity services that would extend to all our branches," Albadi says. "Even to the ones that were as far away as Salalah and Sohar."
Albadi speaks highly of the support offered from Huawei, "The support we received – and continue to receive – from Huawei throughout the process has been fantastic," he says. "They took the time to explain to us what needed to happen at each stage, in terms of what we had to do. Their training has always been comprehensive, which has allowed us to manage our own data centres effectively." He also speaks highly of the support they continue to receive, "We can always easily contact them in case of problems," he says. "They've done a fantastic job of establishing and then adhering to the SLAs."
Customer benefits
OETC successfully completed the migration within 16 weeks. Centralised management of the data centres has allowed for the team to address any problems directly from their HQ in Muscat without having to physically send ICT personnel to the remote sites. Now any issues at either of its sites in Salalah and Sohar can be remotely managed directly from HQ, reducing operational costs and increasing efficiency of its systems.
Albadi is clear on the direct benefits the implementation has had for OETC's customers, "Beforehand, if there was an IT fault it could take up to two days to undertake the necessary maintenance, meaning recipients of our services would be affected," he says. "Our branch in Salalah is 1,000 km away but we are able to monitor its status remotely. If problems arise within the data centre we receive SMS notifications, which reduce downtime and allow us to pre-empt problems."
The implementation has also formed a basis in which OETC's data centre infrastructure is more secure from cyber threats or unauthorised access. Albadi believes it has created an environment that is more flexible for the business to move with the demands of the business. This increased flexibility of the data centre solution has convinced Albadi that Huawei is a brand OETC can trust and partner with in future. "As we increase our number of branches, we will look to Huawei for further data centre implementations," he says.
The implementation has also facilitated the means towards a more mobile environment, where employees will be able to stay connected on the move, syncing their personal mobile smart phones with the company network. In line with its policy of green IT, Huawei's solution has allowed OETC to reduce its power usage effectiveness (PUE) of its data centres to less than 1.25, which saves up to 40 percent on operational electrical costs.