Recognising the need for less paper-based processes in its operations, Emirates National Oil Company embarked on a journey to implement a new document management system. What ensued was a long-term partnership that has greatly smoothed its administrative processes and offered tangible ROI.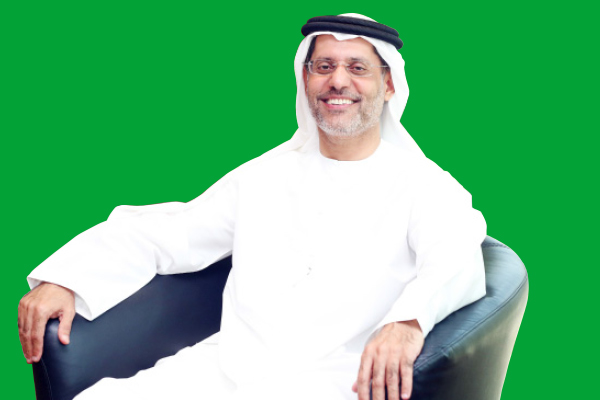 Emirates National Oil Company (ENOC), a wholly-owned entity of the Dubai Government, has been a leading force in the economic diversification and sustainable development of the United Arab Emirates. Operating since 1993, it has over 30 subsidiaries and services thousands of customers across 58 markets.
Providing a host of valuable commodities to a burgeoning region comes with a great deal of complexity behind the scenes. It's easy to envisage how a company with such broad operations and so many clients is heavily reliant on smooth business administration, and when any sort of office environment comes to mind, there's one thing we all think of: paper.
ENOC's reliance on paper-based processes left the firm facing a number of administration difficulties, not least the sheer volume of physical documents that required storage. In 2009, ENOC's IT department has been working with the business to implement an effective and efficient document management solution. "We had a room full of files that must have covered around 400 or 500 square feet," Abdulmajeed Malek, Director of IT Services, ENOC, says. "If we received any queries, it would take a lot of time – including the services of two or three members of staff – to come up with the relevant information. If bank guarantees had expired, this caused real problems for us. Sometimes we would be supplying things without the proper collateral. Processes had to be automated."
Malek says the initiative to automate processes was driven by business users rather than by ENOC's IT department. "A host of departments were pushing us for work to be done," he says. "From an operations perspective, things had to change." Forms that had to be filled in by supervisors, checklists and contract closing documents all generated vast quantities of paper and excess work for ENOC staff. The ability to streamline these processes with the use of technology would be a major timesaver and provide consolidation, a significant benefit for ENOC's operations.
Enabling growth and process improvement
ENOC's retail department deals with a range of corporate fleets, and has agreements with a number of high profile organisations in Dubai including the Roads and Transport Authority (RTA), Dubai Taxi Corporation and Dubai Police. With operations typically running on a credit-based supply, paper documents were rife. "So many documents needed to be signed, including bank guarantees and supply issues," Malek says.
ENOC first began investigating enterprise content management for one of its subsidiaries, Emirates Petroleum Product Company. Like its parent company, the subsidiary faced a lot of difficulties in keeping up with the paperwork that resulted from steady customer growth.
ENOC evaluated a number of vendors, however, Laserfiche was the final choice. "It had several features that immediately stood out," Malek says. "Its document management features and workflow were concise and user-friendly. It had a good interface for Microsoft technologies including SharePoint, and its integration was built well for an Oracle backend."
Laserfiche also came across as an attractive option in terms of value. "Its TCO made it very easy to justify to senior management," Malek says. "It fit the bill commercially and technically." ENOC leadership made sure that users had the proper guidance and training with the newly reengineered processes. "Users were obviously used to handing physical documents for a manager's signature," Malek says. "There's always a degree of resistance when it comes to breaking habits."
The IT department was instrumental in implementing the system, providing the foundation for the electronic repository by converting the backlog of files into the electronic system. "This could be classed as a growing pain, but a necessary one," Malek says. "Putting the files into an organised system undoubtedly paid off in the long run."
Borderless benefits
Since implementing Laserfiche, ENOC has seen improvements to its customer service, organisational efficiency and ease of compliance with industry mandates. The reduced dependency on hard copies has made a whole host of processes much smoother. By digitising customer request documents and automating the document approval process, ENOC and its subsidiaries have been able to deliver faster, more streamlined customer service.
"First and foremost, the changes have made a huge difference to our speed of operations," Malek says. "The system provides complete visibility to our workflows, which ultimately allows for better decision-making." He estimates that ENOC realised a full return on its Laserfiche investment in just eight months. "By using Laserfiche to scan and store paper files, we save at least 6,000 hours of staff time a year, which translates to $240,000. We've also been able to eliminate $28,800 in paper storage costs per year."
After the solution was fully implemented, other departments quickly began to take notice. The HR department was eager to use Laserfiche to enhance operations, and was making full use of the system by 2011. "HR was a major consumer of paper documents," Malek says. "Things ranging from degree certificates, employment contracts and photos obviously create a lot of paper." Soon enough, the Laserfiche software was integrated with ENOC's Oracle HRMS module, allowing HR staff to easily find their desired transaction on the system. The procurement department followed soon after, and then ENOC marketing – tasked with managing contracts with international distributors – was quick to avail the service.
Over the years, ENOC has built a strong partnership with Laserfiche. "That's the mark of its value, that we've stayed with them throughout this time and the software continues to evolve with our business needs," Malek says.
The project has also played an important part of ENOC's efforts to be environmentally conscious, having saved vast sums of paper, and costs associated with it, including purchasing, ink and printer maintenance.
Malek is also contemplating the possibilities and benefits of expanding ENOC's application of Laserfiche, saying it could be a platform for further technology implementation including data analytics and process automation. "It's a very agile tool for us, and gives us the opportunity to introduce a lot of new things in terms of document management," he says.