With 10,000 outpatients and 1,300 doctors passing through its doors daily, Dr Sulaiman Al Habib Hospital Medical Group has a whole host of complex and vital applications, which require high quality Internet. Realising it was falling short in terms of mobility, the Group opted for a fresh Wi-Fi solution to power its hospital information system.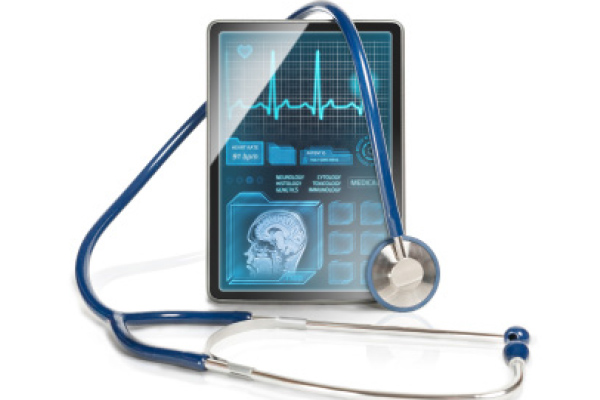 Doctors aren't the only agents under strain at Dr Sulaiman Al Habib Medical Group (HMG). With 14 facilities, including six hospitals and four medical centres in Saudi Arabia and one hospital and medical centre in Dubai, HMG receives 10,000 outpatients per day, and has a 1,400 inpatient capacity. This vast quantity of people passing through its doors means that HMG's network was incapable of delivering services up to the Group's high standards.
Adding to this pressure, over the course of the next two years, the firm is also planning to open facilities in the As Suwaidi district of Riyadh, and in eastern city Al Khobar, as well as increasing bed numbers by 800.
The Group's operations are centralised to its Riyadh office, with support offices in its branches across the region. At the core of operations sits the hospital information system (HIS) which has a series of critical and bandwidth-heavy applications that are mandatory for the day-to-day work of doctors. "Our HIS – 'Vida' – contains inpatient and outpatient modules, which includes critical core data from the emergency and operating rooms," IT director Irshad Ismail says. "It also contains pharmacy and laboratory data as well as the financial side of things including billing and insurance." The Group's Oracle ERP system is also "tightly integrated" with Vida, while a mobile app and self-service kiosks are available for patients to book appointments and access their medical history. Collectively, all these applications and systems take on huge importance for HMG.
"Patient safety is obviously of paramount importance," Ismail says, "and the role of IT in this process is evident. Take a scenario where a patient is in an intensive care unit and their blood pressure increases. The bedside monitor is integrated with Vida and able to message a doctor or nurse to allow them to proactively manage the situation." In addition to this service, there are a range of dashboards and analytics platforms that hospital staff need to access which allow them to optimise resources, which in turn has a clear impact on patient health.
The Hospital's core systems are run on HP, while the core network and telephony were provided by Avaya. "We have a lot of state-of-the-art apps that serve both our staff and patients," Ismail says.
The ethos of high quality service at HMG extends from doctors and nurses to the IT department. "Our mission is to provide innovative healthcare services and state-of-the-art medical facilities," Ismail says. "An important part of this is ensuring that staff and patients can take full advantage of mobility, and are not bound to physical places. Our nurses in particular need to be able to move around the hospitals and have constant access to information."
However, in spite of the advanced technology that was in place at the Hospital, there was one thing that was conspicuous by its absence. In an age where mobile devices are at the centre of enterprise IT, Ismail and his team came to the realisation that they were lagging on this front. "We had no BYOD offering for patients, so it's fair to say that we weren't meeting their needs in that respect," he says. "Our existing infrastructure could not support BYOD, and to our staff this was a non-existent concept; they only knew of wired services."
Convincing other figures of a new solution's benefits was not difficult. "Once the CEO understood the potential value of the project, we had no issues in obtaining the appropriate budget," Ismail says. "The technology infrastructure – the physical layer – was already there from day one so we had a good foundation for the change."
In addition to the host of applications and systems that the network would have to power, one key concern could not be avoided in the process. "Confidentiality is paramount in the healthcare industry," Ismail says. "Our Wi-Fi provider would have to provide a secure and easily managed solution."
Furthermore, against a backdrop of fast growth, the Hospital's new network would need to meet rigorous requirements. "Suffice to say that it would have to be scalable and robust," Ismail says. "The progress that the Group has made suggests that further IT expansion is inevitable, and that's something we had to be prepared for. With that in mind, we did not want to be tied up with vendor licenses, and the new solution would have to work end-to-end with all our products."
Ismail and his team set about the task by removing the existing access points and controllers, and replaced them with 1,800 new Aruba access points spread over 22 buildings, and 10 Wi-Fi controllers. "The firewall configuration was straightforward," Ismail says.
Having completed the project, Ismail and HMG are already highly satisfied with the solution. "It's provided a whole host of benefits to the Group, including scalability, robustness, enhanced network monitoring and the ability to segregate traffic." Crucially, the solution has been fully integrated HMG's HIS, which has had a fundamental impact on the quality of services for patients and staff.
One of the biggest gains HMG has experienced is the ability to leverage Vida's applications at greater speed. Ismail and his team have designed a mobile application for staff that gives them access to patient information and medical records, which is already proving to be a fantastic time-saver and boost for HMG's healthcare services and operations.
Aruba's ClearPass access management system has allowed the Group to provision Internet services across a range of networks, including the guest service as well as provisioning access control for corporate figures. The new solution also allows for enhanced monitoring capabilities, reducing frustration amongst staff and patients before problems occur. "At any time, we know how well apps and services are behaving and being used," Ismail says. "We can monitor services end to end – from our servers to the end-users. Proactive endpoint monitoring has reduced the burden on the service desk, which is also good for morale." HMG is now able to control and block malicious applications, as well as having efficient granular controls. "If access points are down, we can know in advance and take action before users complain."
The solution has also provided an increased element of user satisfaction. "It is now scalable and flexible for BYOD," Ismail says. HMG has added a customised greeting feature for patients when they log in to the HIS via a mobile device. "This enhances the BYOD concept for patients." HMG is already experiencing positive feedback from patients, receing a number of positive comments on Twitter. "It's important for patients and their relatives to have this Internet access, if nothing else to ensure that they don't waste their time while waiting for doctors."
Ismail is in no doubt that the addition of Aruba's access points and controllers will play a key role in HMG's digitalisation strategy. "Our long-term vision is for a paperless hospital," he says. "We are not only obliged, but are driven to provide innovative patient care."