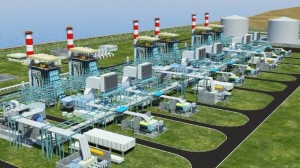 Saudi Electricity Company (SEC) provides generation, transmission and distribution of safe and reliable electric services to government, industrial, agricultural, business and residential sectors in the Kingdom of Saudi Arabia.
SEC ranks as one of the largest organisations in the region and plays a key role with 46 power generation plants, 660 transmission substations and over 150 customer service offices, serving over 6.7 million customers across the Kingdom.
SEC has a service-driven IT organisation with a fantastic IT vision. With the goal of being more customer-focused and service-oriented, SEC recognises IT is at the heart of the business and delivering excellent service to end-users is a top priority. Departing from the norm, IT is not seen as a cost centre, but as a strategic partner inside the company, focused on increasing productivity and efficiency to support the growth of the business.
Within SEC, the IT team's role is not only to equip end-users with the right IT tools and services, but also to put in place the right KPIs to be able to accurately measure the quality of service delivered to end-users.
On top of the massive scale of operations, the IT team faces increased scrutiny over cyber security, following attacks on other high profile industries in the Middle East, and has to prepare for the splitting up of the company into different organisations, as mandated by regulators.
"With almost 18,000 desktops serving 36,322 employees located all over the Kingdom, SEC's IT infrastructure and endpoints are critical to the success of its business and its ability to deliver innovative and quality services to end-users and customers," says Yahya Ibrahim Abdulrahman, CIO and Executive Director at SEC.
SEC's IT team was faced with the challenge of supporting the large number of end-users in disparate locations throughout the Kingdom. SEC had invested in various IT tools, but not one of them could provide global visibility in real-time on its entire IT environment. SEC was looking for a solution to improve IT operations and enhance performance across every aspect of the business. SEC needed to be able to collect accurate data and analytics on how its IT infrastructure was operating, without the costly and time consuming process of having to go on-site and manually check each location, in order to better understand how IT services were being consumed from the end-user perspective.
SEC zeroed in on an end-user IT analytics solution from Nexthink to complement its configuration management, problem management, incident management, and its ITIL vision. Previously, SEC had no access to real-time information and historical data from the end-user perspective, and when troubleshooting the IT team were relying on inaccurate information and the subjective opinion of the end-users.
The solution was first rolled out as a pilot project for 2,500 end-users, and then was extended to all of the desktops. The objective was to enable the IT team to be more proactive in supporting end-users and resolving issues before they impact more people.
Nexthink enables SEC to improve efficiency in solving issues and accurately measure the quality of service delivered to end-users. In addition, the solution enables the utility company's IT team to collect, analyse, correlate and compare all applications, end-user and endpoint activities over the entire IT infrastructure to provide optimal and reliable feedback to the business.
The end-user IT analytics helps SEC implement its IT vision, through utilising and leveraging its existing technology investments, and ensuring that every endpoint device meets strict compliance standards with the latest software versions, IT updates and patches. Besides, it also improves SEC's productivity, providing better support and enabling a more proactive IT approach and as a result, significantly contributes to cost savings.
"The real-time analytics solution helps us to improve our IT operations and incident management, providing a continual comparison between the actual usage and optimal configuration of our 18,000 endpoints," says Abdulrahman. "This enables our IT team to deliver a fantastic quality of service. IT analytics help us to easily measure and analyse data, generate dashboards and reports for our management and audit teams. We can make informed business decisions based on accurate information and deliver better services not only to our end-users, but our customers as well."