Determined to replicate best practices from its parent hospital, Cleveland Clinic Abu Dhabi realised it could add a few enhancements of its own to reduce risks to patients. CIO Gareth Sherlock introduced a series of smart workflows that have improved the quality of care and all but eliminated risks in certain vital procedures.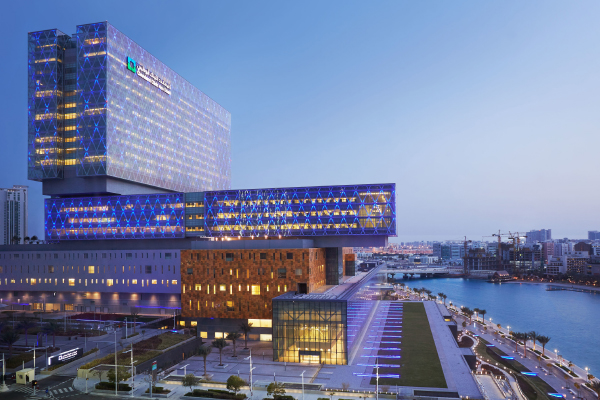 Opening its doors in March 2015, Cleveland Clinic Abu Dhabi (CCAD) had a tough act to follow. Aiming to emulate its parent hospital in Ohio, CIO Gareth Sherlock – the "20th employee at CCAD" – knew that delivering standardised workflows would be the best way to deliver consistency in technology and patient care.
"Ten years ago, doctors in any hospital would give a patient a box of pills, with minimal additional context," he says. "Patients now demand to be part of their care journey. They want to know all kinds of things, and they now question doctors far more than they used to. Technology is increasingly important in this shift." Almost two years down the line, and serving 1,600 patients per day, CCAD has made huge strides in putting power in the hands of patients and physicians.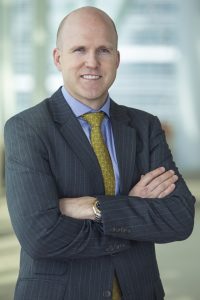 CCAD aims to offer a high-end service to its patients, and, in some cases, is able to fast-track the introduction of procedures that are yet to be approved in the US. It currently offers small incision lenticule extraction treatment, a type of laser vision correction that is yet to be permitted by America's Food and Drug Administration, but has been given the seal of approval in Europe. "That's a great selling point for us," Sherlock says. "The FDA can be a bit cumbersome in their approval process, but regulations here allow us to offer it as a service."
On the technology front, CCAD is also striving to have an edge. A selection of IT staff visited Cleveland Clinic in Ohio to study how CCAD how replicate workflows in order to standardise processes, with the trip and resulting work proving to be a success. "We set out to accurately replicate the model they've used in the US," Sherlock says. "There are dozens of scenarios where we've implemented sophisticated workflows to the benefit of our patients. They allow us to deliver care more efficiently and reduce risk."
One key element which has helped to ensure CCAD follows best practices is to use its Epic electronic medical records system (EMR) to share records seamlessly with other entities. "Electronic medical records are at the centre of a clinician's job," Sherlock says. "We used EMRs to replicate best practices from Ohio, as well as localising them for this region and making a few enhancements. This has allowed us to introduce a whole host of best practice alerts to CCAD, which has made patient care safer."
These alerts include those given when drugs are administered, or when drugs could negatively react inside a patient's system. Prior to medicine being given, the workflows now allow the system to check if a patient will experience a negative reaction based on drugs they have already been given, an existing allergy, or the food they have eaten. "When the physician places the order for medicine, they will be notified if there is a risk to the patient," Sherlock says. "This reduces the possibility of errors."
Impressively, the same principle applies for dosage checks. "If a patient is already on a course of treatment, and the physician makes a request to administer a similar drug, the system will again notify them there is a risk of exceeding the recommended dosage," Sherlock says.
Enhanced workflows have also been extended to another vital process in the medical industry: blood transfusions. In a recent review, the rate of (potentially life-threatening) acute hemolytic transfusion reactions – the immune system's attempt to destroy a donor's incompatible blood – was reported as an average of 1.14 per 100,000 units in 17 developed European and North American countries. "Delivering the wrong type of blood to a patient could cause fatalities for a number of reasons," Sherlock says. "Patients with rarer blood groups, for instance, are at a higher risk of receiving the wrong type of blood."
Sherlock sought to reduce the risk of errors in the process at CCAD. Four IT systems now play a major role in the process, the EMR, CCAD's laboratory information systems (LIS), its collection manager module and blood track, the blood bank system. The systems combine to deliver a smooth five-step process that ensures the correct type of blood is safely administered to patients. Throughout the process, the system issues alerts to caregivers if they are on course to make an error.
"Our emergency department staff work in a high pressure environment, and any way that technology can reduce the potential for errors adds value. The changes we have introduced eliminate a huge amount of manual work, and that is akin to eliminating risk."
From a communications standpoint, Sherlock and CCAD have introduced "Star Trek-like" Vocera devices for physicians' usage. The hands-free devices allow for two-way communications, and provide potentially life-saving notifications. "Workflows within Vocera are very important for the code words that staff use," Sherlock says. "For example, if someone says "Code blue" – which means a patient is arresting or in a serious condition – then this triggers a notification that is sent to all physicians and tells them where the message was sent from. For a facility of this size, time is of the essence."
In the near future, Sherlock is aiming to build a comprehensive patient portal, which will enable patients to remain connected to CCAD beyond its walls. "As an organisation, we have big aspirations and want to aggressively move forward," he says. "CCAD wants to increase connectivity, which will allow us to strengthen our relationship with patients. We need to make it easy for them to book, reschedule and cancel appointments. It will also include features like notifications, which inform them if appointments become available. It's important that we provide results, records and discharge summaries as well."
Within the facility, Sherlock also wants to introduce a kiosk feature for registrations, which will be "akin to those that airlines use." They will include biometric options, and be integrated with Emirates ID services.
Sherlock is also adamant that CCAD's success in technology has been largely due to the open and forward-thinking attitude that stems from the company's leadership team. "In a lot of companies, IT is often seen as a service provider," he says. "People think you're there to fix a PC, printer or BlackBerry, but we're seen as more than that here. I have a seat on the executive team, and sit with clinicians to devise strategy, which I am not told to enable. My job is to help them understand how technology can benefit the organisation.
"If IT is perceived as a back office, supportive function, then it will never be innovative," he says. "However, if it is an innovation partner to the organisation, then it can."