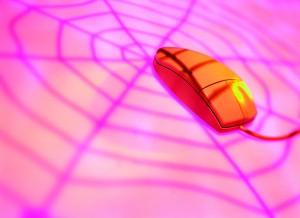 With increased use of the Internet, organisations worldover have realised the infinite benefits and challenges associated with using this channel. The Middle East particularly, is experiencing an explosive growth in e-commerce and e-banking services. Pallavi Sharma goes behind the scenes to understand what drives the Web culture and how best it can be improved.
Thomas Friedman wrote in his 2005 best-seller The World is Flat, that the latest world revolution is found in the fact that the power of the Internet makes it possible for individuals to collaborate and compete globally and according to reports by Royal Pingdom, a company founded by Sam Nurmi of Loopia, that focuses on covering the uptime monitoring needs of 90% of the companies in the world, it looks like Friedman was right.
The company reported a 14% increase in the number of Internet users and a 7% increase in domain names since 2009. In addition new accounts at social media sites like Facebook and Twitter stood at an astounding 350 million, while the number of new e-mail users stood at 480 million and Web sites numbered 255 million as of December, 2010.
Organisations in the Middle East have been quick on the uptake in their efforts when leveraging the Internet as a marketing and public relations tool and in recent years have been engaging clientele online via their own Web sites as well as emerging social networking sites like
Facebook and Twitter.
"E-commerce and online brand interaction is growing in the Middle East particularly in the finance, travel and e-retail segments where, business leaders understand that effective human interaction with a Web site or product is a critical commercial success factor, given its diverse nationalities, languages and technical skills," says Chris Rourke, managing director at User Vision, an independent global cross-platform user experience consultancy that recently announced the opening of a branch in Dubai.
Getting it right
With the explosive growth in Web applications organisations are working towards ensuring that the right elements are put into place for the effective functioning of a Web application. This begins with the initial development process, and the first step towards a strong Web application is establishing front end operations such as presentation, design and branding.
"We strongly believe it's about experience which starts with digital branding and a functional front end that delivers a unique and value added service for the end user. Once we have evaluated the information that goes into the Web site and established the information architecture, it is a matter of designing the application in a way to ensure that this information is conveyed in the right form, to the right person, at the right time," says Alexander Rauser, CEO of Prototype Interactive, a Dubai based digital agency.
Although an intuitive front end is essential, a well-functioning Web application requires equally efficient back end structures to ensure optimum functionality. These include security solutions, qualified support teams that are available 24 X 7 to support predefined standard of workf low in addition to CRM systems, integration of these systems with customer support portals, lead generation tools and many others.
"The main objective of a Webbased presence for most organisations is to avail service and customer reach 24 X 7, all through the year in the most efficient manner. In addition to this a Web programme has to be faster than conventional delivery channels at customer service points. This can only be guaranteed via a very strong technical infrastructure, including high end servers with excellent processing power, high capacity storage, high speed networks and end-to-end professional design for the data centre including back up and disaster recovery. Business continuity planning is also a key necessity in ensuring a successful Internet presence," explains Tarek Khalifa, area manager for the Gulf Region at ITS.
It is equally important to establish a ready level of integration between different business units and associated IT applications to ensure that the end user can achieve his objective or complete his transaction. Rauser explains, "More integration means more cost effective results. If your Web app seamlessly integrates into your existing technology infrastructure and workf lows it means less manual work, faster response times and theoretically less error prone systems."
Most importantly, organisations need to realise that managing a Web application needs to be a continuous process that pervades all business functions as Web applications can be marred by both Internet speeds and inaccurate usage. Stringent management is also necessary for organisations to make sure that their Web apps meet the service levels their customers come to expect.
"In dynamic and competitive environments such as e-commerce and product design, it is absolutely critical that usability is constantly monitored, reviewed and updated to ensure the customer experience is not diminished," adds Rourke.
Rob Lamb, VP-security solutions sales at IBM recommends that organisations regularly engage in collecting feedback from their customers about their online activities, "IBM organises user conferences over regular intervals to share best practices as well as collectively address challenges that users may have faced," says Lamb.
Obstacle course
The extensive use of the Internet for brand interactions and client relations across various industries shows that regional players are more than ready to leverage the Internet channel to achieve business objectives, given the right tools. Following in the footsteps of Emirates, Dubizzle, Dubai Electricity and Water Authority (DEWA), Sharjah Electricity and Water Authority (SEWA), Emirates NBD, International Turnkey Systems (ITS) global delivery centre organisations are beginning to realise that challenges to developing an effective Web application are abundant and need to be addressed when establishing an IT infrastructure to incorporate Web operations.
"It is often the case that organisations jump ahead of themselves when trying to implement latest technologies without realising their actual systems are in poor condition. You see large telcos riding the social media train without having a decent trouble ticket system in place, you find mobile payment systems implemented that provide no information on how to use them. It's time for a proper clean out to make work systems that are ready to go," says Rauser.
In the Middle East, where personal relationships are valued and customers largely prefer business liaising on a faceto- face basis one of the major challenges that organisations face is user resistance. As Khalifa explains, "A lot of users are apprehensive of the Web service concept, this may be because either they are not familiar with the Internet technology or in some cases they have had a bad experience with a Web services. In the case of banks and financial institutions, retail customers still prefer core banking because they are still uncomfortable with the concept of online banking and e-payment routines."
With increased cyber attacks using specialised banking trojans that are commercially available for as little as $500 and are often tailored for hacking online accounts, users are alert and more apprehensive of about conducting financial transactions online. In such a case, it is essential that banks and financial institutions put the right security strategies and measures in place to assure their customers that their financial data and credentials are secure.
Another challenge in the region is the exceeding costs involved in setting up Web applications as compared to costs associated with telecom infrastructure abroad. "Internet payment gateways and other telecom costs are astronomically expensive compared to other regions. Luckily, there are workarounds that enable many entrepreneurs to start their own regional online business, which is great for the ecosystem. However, bandwidth and lower Internet costs will make the environment more conducive to Web applications," adds Rauser.
"Internet speeds and quality of the service are very important factors for the users of a Web based customer interaction and management programs. If they are unhappy with the uptime and quality, users will resist the applications and almost always never use it again. Therefore, governments must ensure that Internet Service Providers (ISPs) relay better services," says Khalifa.
Picture perfect
Providers of Web services feel that governments need to set up regulations to help secure and protect Web operations at collaborative regional levels, to better the existing ecosystem and encourage users to interact with their vendors online. Web service providers on their end need to focus on the digital marketing concept and not confuse this with social media.
Rauser feels that larger organisations in the region are missing the opportunity to set up integrated systems while SMEs lack the resources to maintain effective solutions. "In both cases, organisations as well as consultants need to be more result driven when implementing solutions, he says. They need to create engagement strategies where both, marketing and customer relations work hand in hand."
The nature of technology is such that challenges bring with them opportunities for developing innovative solutions and create room for growth in the existing ecosystem. Web consultancies and providers are working on developing new software solutions that address the dynamic nature of changing technology.
Interaction over the Internet is still a maturing trend in this region, the convenience and benefits of this channel of communication cannot be ignored and given the right incentives more customers will begin using Web services. To quote Tim Berners Lee, end users and providers together must "lead the Web to its full potential".