Hemayun Bazaz, Regional Manager, Channel Sales, Middle East and Turkey, HPE Aruba, shares plans about what partners can look forward to post the recent acquisition.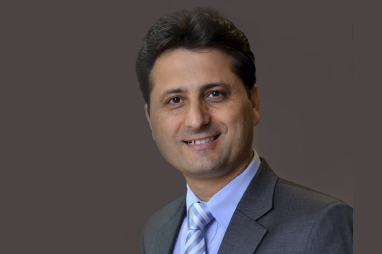 Enterprises are increasingly looking to transform its business into a mobile-first, agile and better connected environment. HP's acquisition of Aruba more than a year ago has further cemented its offerings in mobility solutions. The company is in the process of integrating both businesses, but what does this mean for the channel partners?
Hemayun Bazaz, Regional Manager, Channel Sales, Middle East and Turkey, HPE Aruba, says channel partners view the merger as a welcome move. This is primarily because both companies have had a good growth rate in the recent past. Aruba has been growing at a rate of 30 percent year-over-year.
"Aruba has experienced consistent growth over the last few quarters and the growth for HP Networking switching has also been fair. Partners know that this can help them grow their overall business, approach new customers and businesses, therefore increase their topline and bottom line as well.
Over and above that, HPE is a large channel organisation and the strengths it bring to the overall business as a whole has also further assisted in enabling Aruba's channel partners. But it will be at least till the end of the year before partners see an integrated programme from the merged company.
"That is going to take some more time," Bazaz says. "Currently we are running two separate programmes. By the end of the year, there will be one common programme, which the partners can use. They look forward to this as an opportunity for them to make more business."
The company has onboarded most of HPE partners to Aruba's programmes and vice versa.
"This way partners have the opportunity to sell our entire solutions portfolio as they are a part of both programmes," he adds.
The HPE Aruba business group caters to both enterprise and SMB markets. While HPE has been doing well in the SMB segment, Aruba has grown on the enterprise side.
According to Bazaz, the company will look at combining forces and targeting both markets, going forward.
He says, "Specifically on the SMB front, we see this as a huge opportunity for us as far as growth is concerned in this region. The reason being sales cycles are shorter and predictability is much better in this segment. And new businesses, especially mid-market SMBs are increasingly looking at mobility solutions where they want their employees to be able to work from anywhere.
"Because this increases employee productivity," explains Bazaz. "This in turn also helps increase revenues. We want to grow the space of SMB resellers and ride on the growth of this market segment."
On the enterprise side, the company has put in place a strategy where it will work with top-tier partners to go-to-market.
The company is enabling channel partners through a number of initiatives. One such activity is 'Channel Sales Academy.' Through this initiative, HPE Aruba is looking to enable the sales personnel from reseller organisations.
Bazaz says, "We want to enable the people on the ground selling to customers. Through 'Channel Sales Academy', we enable the sales team on how to sell our solutions. Additionally, we also do case studies and presentations so that they are up to speed on selling our solutions. It was well received by resellers' sales teams. They became more knowledgeable on the solution."
Although it is a yearly affair at the moment, the company now plans to run it every six months considering the overwhelming response from partners.
He adds, "We also want to ensure that the pre-sales community of these partners are well updated with our solutions. Therefore, we created a 'channel systems engineer' (SE) role in our organisation. The channel SE specifically trains distribution presales employees who in turn then trains the reseller presales personnel. This happens on a monthly basis between our VADs and their partners."
Reseller partners also have the opportunity to take advantage of the technical resources and other regular trainings from the company's value-added distributors.
"Professional services capability is also big focus point for the company and is key to keep customers content. This is also an area where our value-added distributors and resellers can look at investing and growing."