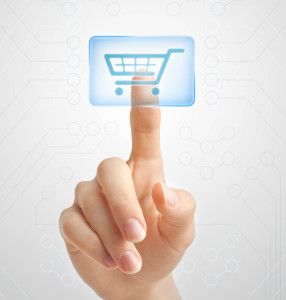 E-tailing is in its nascent stage in the region, Reseller ME explores challenges in the space and how e-tailers can survive in the long run. 
$15 billion. That's how much the online commerce market is expected to reach by 2015 in the Middle East. According to a study done by PayPal Insights, end of last year, we are on track to meet this projected figure. Out of which, Saudi Arabia will account for $2.7 billion while Qatar will account for $1.25 billion with UAE expected to account for the largest share at $5.1 billion.
The report estimates 30 million people are now shopping online within the region, but what's interesting to note is that the bulk of these online purchases are done on websites based outside the region. The Middle East region only accounts of 10 percent of the online purchases, says the report.
"This is because customers are more comfortable putting their credit card information on these foreign sites and are not prepared to buy from regional online sites," explains Ayaz Maqbool, Managing Director, Tejuri, an online shopping mall.
One of the first things regional online retailers need to do on a continuous basis is build the trust within their customer base. This is the biggest obstacle, says Hosam Arab, Managing Director, Namshi. "Customers' experiences in the past have been tarnished by companies promising things they could not deliver on. And they also had poor post-sales services. Customers do not trust that they can get a product on time or have the right product ordered online. Therefore, it was a challenge for us to convey to the customer that we are different, we are offering an experience, which is going to be pleasant and easy with high quality products." Also, payment security issues were chief among customers' concerns when shopping online. One of the ways, the fashion e-tailer eases customers' fears is by offering cash-on-delivery (COD) services. Customers push back the risk as much as possible. And today, for the company it is the largest payment option.
However, COD is not the best option for e-tailers, it is more time-consuming and sometimes an unnecessary cost head. Players like Arab believe it is something that e-tailers will have to live with for the moment and work their business around it. But Omar Kassim, Founder, JadoPado, says the company terminated COD services since January 2014 and strangely enough, "It hasn't impacted our business. Customers are becoming more comfortable with online payments and in my opinion, even if you switch off this service, customers still want your service although you might see initial discontent from customers." Merchants need to understand this. The only catch is customers must never feel like they are stuck with a purchase, he adds. If a customer knows that in case something goes wrong, there is a hassle-free way to return or exchange the purchase, they will be willing to use alternative payment mechanisms to COD. "95 percent of our customers prepay for their purchases but the key aspect is if something goes wrong, they know can return it," Kassim explains.
The PayPal report indicates that currently COD represents more than 80 percent of online purchases in the region, followed by cards at 15 percent and PayPal at 5 percent. The study estimates that by 2015, cash-on-delivery payments would have decreased to 60 percent of all orders while card payments will increase to 25 percent and use of PayPal will grow by 15 percent.
Customers are increasingly becoming more comfortable with credit card use today. "Once the customers start to trust the supplier, he will not mind giving his credit card information," says CEO of e-grocery site, Trolley.ae, Omar Awwad.
Compared to a few years ago, today's technology-savvy customers are comfortable buying varied product category online, this could range from perishable goods to electronics to fashion and even lifestyle products such as perfumes. So how does a customer decide to buy a perfume online? Kassim says, reviews. Customers trust other users' experiences more than any other marketing tool. Certainly not a new phenomenon, but Cornelius Durm, Managing Partner, Early Bird, says, "Unfortunately, when a customer has a good experience, he will probably only tell five people and when he has a bad experience he will tell 15, that is human psychology." Durm's online site sells basic perishable goods such as milk, eggs, fresh milk and water along with other products that have a "long shelf-life" to western expats. "When we started out, eight years ago, we had about five to 15 online orders daily, today of course it is a lot more significant," he says.
Awwad says, "At first, we had our doubt about selling perishable items online. We felt that no one would buy such fragile items on the online platform. But the response we received from the market surprised us, everyone was excited about these kinds of products. Today, almost every order we receive contains fresh perishable products."
This indicates that there is a huge opportunity in the market. Today you won't find many brick-and-mortar stores without an online store.
Ashish Panjabi, COO, Jacky's Electronics says there are certain products that sell well in an online environment, especially those that people tend to know like name-brand tablets or smartphones. "Products such as televisions and home appliances where most customers still prefer to get advice from salesperson or experience the product themselves, still sell far better through physical stores. We are currently selling through our own website and Souq.com where we've found even the nature of transactions from both online portals varies greatly," explains Punjabi.
With escalating retail rents and increasing cost of inventory, players like Tejuri aim at eliminating these challenges for a player who wants to get into retail. Positioned as an online mall, Tejuri undertakes all the major hurdles and allows e-tailers to function in a similar way they would have if in a mall. Maqbool says, going forward customers will transcend to becoming more multi-channel users. "They would prefer to experience the best of both worlds – touch and feel the product at the store and then go home to buy online."
But having said that, can pure play online retailers survive in the long run? While most players feel they will, the market is yet to mature a lot more, in terms of business models and regulations. Being a nascent industry, the governments in the region are only getting around to regulating the space. Maqbool adds, "There are a lot of opportunities from the perspective of bringing more consumer centric policies, bringing more government regulations to protect consumer interests. How do we control the genuineness of product that is sold on a website? There are lot of these regulations that we expect governments to bring in as well as certain controls on online frauds as it hurts consumer trust and affects retailers' margins."
Awwad says pure play online retailers can make it work long term, provided they have the right product. "It's same for online and traditional retailers, if the product is right then they will always find the right customers for it."
An example would be Namshi, which offers its customers in-season fashion by co-launching new products with brands. This means, the day the brand launches a new product, it would be available with the e-tailer too. Differentiation is key, going forward. And logistics play a huge role for e-tailers. "Ecommerce is largely a logistics business, you need to get your logistics right and then you get your e-commerce right. We found out that we cannot outsource our core offering, it needs to be in-house and something we do on our own. Therefore, we set up our own warehouse in Dubai," says Arab.
With the online space, significant cost of the business is shifted to the back end and it transcends borders. Also, online doesn't close, "for e-commerce that's the opportunity," says Kassim.
Going forward, e-tail might see evolution in its business models. For example 'Click & collect' and Aramex's Shop and Ship service are already popular around the globe. At the end of the day, it is about customer's convenience. With the industry being still in its early stages, e-tailers must bring differentiation and meet the customers' needs, in order to have long-term success.