Nexthink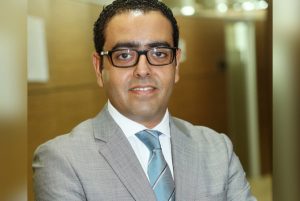 has announced that it signed Redington Value as its value-added distributor for the Middle East and Africa.
Maged Eid, Regional Director Middle East and Africa (excluding KSA), Nexthink, said, "We are excited to welcome Redington to our selective channel network. The have an excellent track record and market insights that will further strengthen our position and ensure that every option is available to our resellers and end-users."
As part of the agreement with Nexthink, Redington will act as an end-to-end supply chain solution provider for the vendor's offering pre-and post-sales expertise, training logistics, marketing and financial assistance (or credit services) to its channel partners, resellers, system integrators, and customers.
Ramkumar Balakrishnan, President, Redington Value, said, "Real-time analytics help IT departments make smarter business decisions; and with an award-winning software like Nexthink, organisations will be able to transform their IT infrastructure. We are extremely pleased to partner with a vendor like Nexthink and look forward to a long and valuable partnership."
Nexthink offers solutions for end-user experience management from the endpoint. The company's offerings combine real-time endpoint analytics and end-user feedback, through analytics and visualisations to provide new insight and enable IT to be more proactive, reduce costs and enhance end-user productivity.