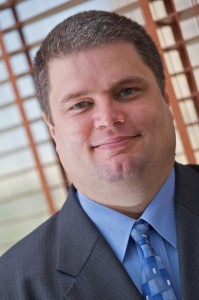 With margins for traditional commodity gear at all-time low, partners are looking to the peripherals market to make up on lost revenue. 
It's no secret that margins on traditional commodity gear are shrinking – simply ask any value-added reseller and he'll tell you that, in some cases, margins have shrunk down to single figures in recent years.
Khalid Wani, Sales Director for Branded Business, Middle East, Africa and India, WD, explains why margins have been steadily declining when it comes to traditional commodity products.
"Towards the end of the 1990s, these products became more common and, now, have become a commodity that almost everyone has in their homes or offices. While these products are indispensable tools, they also started becoming indistinguishable from each other in terms of looks, features and performance," he says.
"From a buyer's perspective, choosing one over the other came down to price, and, as manufacturers increasingly focused on offering products with aggressive pricing, innovation and thus USPs were reduced. Today, as there are still several vendors who play in the desktop, notebook and server space, decade-long price wars have eroded the margins that can be made on these products."
Indeed, the channel seems to have resigned itself to the fact that margins on commodity gear are unlikely to suddenly start increasing.  The question, however, is how to claw back the revenue lost through declining margins.
There are various answers to the problem – some vendors tout cloud and managed services as great new revenue streams. However, many partners aren't set up to do this in terms of resources or skills. Luckily, one avenue remains to be explored – in the Middle East, at least – and it's being hailed as one of the safest bets for partners to ensure good margins.
The avenue lies in the peripherals market, which, in this region, is seemingly booming. According to the experts, while commodity gear offers single-digit margins, peripherals – such as keyboards, mice, warranties, KVM switches or print management services – can offer margins of up to 40 or 50 percent.
According to Patrick Hayati, Managing Director, Belkin MEA, this is because peripheral products still offer real differentiation in the marketplace. Price is less of a factor because customers are simply willing to pay more for something that they really want or need.
"Margins on peripherals tend to be higher as they are not based on quantities. With peripherals, cost is not the key component as they address an intangible need. Customers have different tastes and preferences. They are willing to pay more for something that matches their personal taste and peripherals offer them this differentiation," he says.
Wani agrees, saying, "Buyers actively seek peripherals out to enrich their digital lifestyles and are willing to pay the price of ownership. In contrast, commodity products, like PCs and notebooks are, today, only really purchased when it's mandatory – when the old machine is too slow or has failed. And if you consider USPs, there's very little to differentiate one from the other. It's easier to make healthy margins on products that offer one or several USPs and are actively sought out by customers."
The regional channel is beginning to wake up to the opportunities that the peripherals market can offer. Likewise peripherals manufacturers have set the Middle East in their sights, with lesser-known brands sensing a boom and wanting to cash in. A visit to the recent DISTREE Middle East trade show illuminated just how many vendors are wanting to cash in on the region's peripherals market.
But why is this just happening now? According to Hayati, it all started with the smartphone and tablet boom. Naturally, as this market picked up – and still sees good growth – the market serving the peripherals associated with smartphones and tablets is going strong, too.
"The peripherals market has been booming in the Middle East for the last few years now. The catalyst for this boom was the arrival of tablets and smartphones into the market. With sales of these devices exploding, peripherals are riding this wave of success, too, and are some of the most sought-after products," he says.
Ehsan Hashemi, COO, Golden Systems Middle East, agrees with Hayati on the origins of the strong peripherals market: "From the market we see an increase in demand for mobility products, notebooks and tablets. As the demand for these products increases, the demand for peripherals and accessories will also increase accordingly. Customers are buying compatible peripherals and security solutions for their tablet PCs and smart phones."
It sounds like a great game to be involved in – so long as the market holds up, which, the experts say, seems likely. However, critics have said that, while the margins on peripherals might be good, the market may not still provide a noticeable revenue boost simply because the price points on many peripherals are so low. You'd have to be selling hundreds of products per month to make any real money, seems to be the issue.
Hayati, however, disagrees with the critics, saying, "Peripherals are a great source of new revenue. The financial model with peripherals is lower costs with higher profit margins, making it a cost-effective and lucrative investment for partners."
Likewise, WD's Wani says that the peripherals market is a good bet for securing an extra stream of revenue. "If you consider that peripherals are more frequently sought out and purchased, owing to a number of reasons, versus commodity products that are now generally purchased only when a user's existing product is too old or fails, there's definitely potential for a partner to boost his revenue," he says.
That said, partners can't simply buy up peripheral products and then simply hope for the best – the experts say that partners need to come up with good sales strategies in order to position the products properly. Only then will they see any meaningful profits come from the endeavour.
"Since the peripherals segment is highly competitive with a number of low-price products out in the market, we feel resellers need to gear themselves with the right tools to sell better," says Hashemi. "Resellers need to work on providing added value to customers by offering them better after-sales service and support. Vendors and distributors, on the other hand, need to offer bundled products on promotion and train their resellers to sell better."
Hayati advises that partners should both selll peripherals on their own, while also bundling them into packages with commodity products.
"Individual sales cater to customers looking to personalise their existing devices while bundling peripherals into packages increases the value add of the device being sold. The bundled package would, of course, have a higher margin than when sold separately," he says.
Wani adds, "In some cases a peripheral is a highly complementary product and adds immense value to the overall bundle, so in this case it makes good sense. Bundling complementary peripherals is one of the easiest ways to add value and boost customer satisfaction."
But is hardware the way to go? Others have touted peripheral services as big money-makers, advising resellers to offer, for example, extended warranties or managed print services. Hashemi says that both sides are equally important, while Wani advises that services offer a great opportunity to provide value to the customer. Hayati, however, is less sold on the idea of providing peripheral services.
"The hardware peripherals are extremely profitable and I would advise continued focus on this. Warranties and print services are great add-ons but might not necessarily drive profitability with resellers," he says.
Whichever peripherals route a reseller takes, though, they're certain to want to know what kinds of customers to target. However, according to Hashemi, finding out which segment looks best might be more difficult than it sounds. He says that peripherals cover "all segments, as whoever owns a computer device, such as desktop PCs, tablet PCs, smartphones and notebooks, would need peripherals and security solutions."
Hayati agrees that resellers should really be targeting everyone with their peripheral products. He says, "People are drawn to different things in different ways. Individual tastes and preferences are so varied – be that with food, art or even choice of products – and that is a good thing. So, in terms of targeting, everyone is a customer for peripheral products, irrespective of age or gender."
Wani, however, says that positioning depends entirely on the product: "There are hundreds of products that fall under the peripheral category, so the customers that partners should target really depends on the product. If the peripheral in question is an external hard drive, a partner could target a broader range of users who are interested in increasing their overall storage, want to travel with their data or who just want to back up their data to a secondary storage device," he explains.
However a partner tackles the peripherals market, though, there seems to be no doubting that it is worth tackling. With consumers looking for more and more differentiation – and with a host of peripherals manufacturers targeting the Middle East – the time has never been better to enter this growing market.