Gulf Software Distribution's General Manager, Philippe de Mazieres, outlines the company's first year of operations and plans for 2017.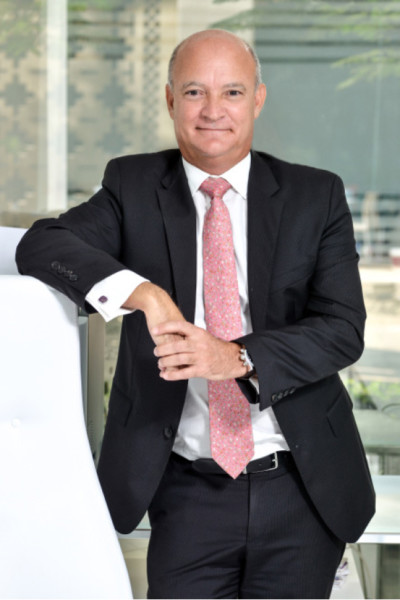 Gulf Software Distribution (GSD), the regional value-added distributor reselling the complete range of IBM Software solutions in GCC excluding Saudi Arabia, has spent its first year building its business and operational framework in the market and recruiting new partners.
According to Philippe de Mazieres, General Manager of the company, one of the objectives for the distributor was to identify and recruit the right business partners. Over the course of the year, the company has onboarded 30 partners along with whom it is building a robust channel network.
The main aim of the company is to be the number one IBM Software VAD in the GCC region, excluding Saudi Arabia.
"We are going to continue building our success on this," says Mazieres.
The GM believes the company's differentiator lies in the fact that it is a value-added distributor with the resources to enable partners.
He says, "IBM Software solutions are not box moving but have a high value proposition. Partners need to be educated and certified to sell these solutions. And we have the capabilities to help them in this process."
Along with adding value for partners in terms of education and certification, the distributor also enables them with marketing activities. Mazieres says it is important to customise the marketing plan as per each partner.
"We have a core marketing plan, which we will individualise as per each partner's vertical focus and business objective. This way we can address the demands of the market adequately and generate leads."
Strengthened by its parent company, GBM's backing, the distributor provides resources for partners to help them qualify leads and support them for PoCs through its services team.
He adds, "We work together with our partners on a number of aspects such as pre-sales activities and can help them provide value-added solutions as additional support for their customers.
"Partners can offer their customers help-desk activities, which is a level 1 and 2 support on IBM Software. This is a key differentiator in the market as we are capable of providing multi-language support including Arabic, Hindi and English."
Over the course of 2016, the distributor has also carried out several partner enablement initiatives, where it has largely focused on the analytics space in IBM.
"Last year, we held several enablement activities in Qatar, Dubai, Abu Dhabi and Oman for our partners in order to train them on IBM capabilities in the analytics space. In 2017, we will be extending these activities to include middleware, security and cloud application development. We will also be conducting marketing activities around these areas in the first half of this year," added Mazieres.
The first partners to come on board have been largely around analytics although the company has now begun to recruit on IBM's overall portfolio.
Over the next few months, we will continue to see the value-added distributor fortifying its channel network and meeting its clear objective of recruiting partners with premium value-add.
"We are not seeking volume business partners," says Mazieres. "Our aim is to deliver genuine value to our end customers in the region through our dedicated network of partners.
He further adds that 'regeneration' is lacking in the regional channel. By this, he means, partners are struggling to identify new areas of opportunities in the market.
"We need to help partners drive off the beaten track and focus more on mid-markets. The mid-market business, albeit one of the most challenging segments, also has huge areas of opportunities. The larger, established customers are known to everyone, we will be guiding our partners to develop mid-market business in this year."
Taking into account the current market conditions, the GM hopes to grow the business by 10 percent by the end of this year.
"Business wise we need to continue our success and keep growing," he adds.
GSD's partners have access to IBM's channel programme, which is "one of the most rewarding" programmes Mazieres has come across.
"Within GSD, we have embedded IBM's channel programme. We urge partners to consult with us to learn more about the incentives and rewards the programme can offer. In some instances, partners have an opportunity to gain 40 percent margin," he adds.
That alone can be quite an attractive offer for partners in the region. IBM PartnerWorld Leadership Conference, which is around the corner, is an excellent platform for partners to learn new information as well as network with IBM officials and peers from around the globe, says Mazieres. Some of GSD's partners will be accompanying the distributor for the event this year.
The GM's vision for the firm is clear, straightforward and in sync with company objectives – to increase its market share on IBM Software.
"We are determined towards this direction and this is where our partners are expecting us to be too. Our aim is to focus and develop IBM business and become a key reference for our partners as an IBM VAD in the market. To achieve this, we will continue to invest and build resources while also utilising GBM's existing pool."