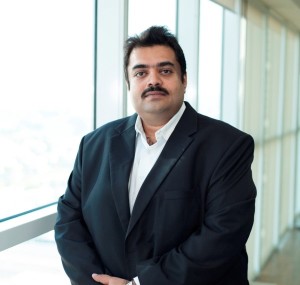 Anite Finland Ltd today announced that it has signed Prologix Distribution as an authorised distribution partner for its NEMO range of network management solutions in GCC.
"Our relationship with leading telecom operators, system integrators, and contractors in the region has given us a comprehensive understanding of the typical problems that they are battling with today," said Aditya Sahaya, Director, Sales, Prologix LLC. "The tools that Anite NEMO provides will help these organisations dive deep into their network to root out the core issues that hamper performance. Through our support in identifying and addressing these, our clients will be able to optimise the quality of their wireless voice and data services and maximise their revenue streams."
According to the terms of the agreement, Prologix will grow Anite NEMO business in GCC by catering to the network optimisation, benchmarking and monitoring needs of mobile operators, network equipment manufacturers, service contractors and regulatory bodies in the country. Anite's NEMO brand of products enables mobile network operators and manufacturers to measure the coverage and quality of their networks. These tools provide information on a number of key metrics including call quality, data download and upload speeds, signal reliability, interaction with neighbouring cells, and efficiency of connectivity 'hand-off' for devices on the move.
Anite NEMO measurement tools meet the needs of a wide range of customers regardless of their internal processes and testing methodologies. Accurate and reliable measurements made possible by NEMO products provide detailed information that help customers gain a comprehensive understanding the shortcomings of their networks, thereby allowing them to single out and focus on areas that affect network performance.
Tuomas Laukka, Director, Anite Finland, Middle East said, "We are very happy to enter into the partnership with Prologix as they are committed to delivering the highest performing networking solutions to their customers. They have demonstrated a deep understanding of RF technologies and possess a technical skill set that places them among an elite group of regional specialists. This knowledge and experience coupled with our market leading technologies is sure to bring even greater success to both our organisations."