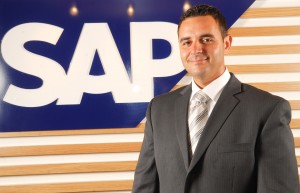 Organisations across EMEA agree on the need to refocus IT budgets toward IT innovation in order to improve business performance, productivity and profitability, according to a new study by SAP. The study looked into IT spend priorities of nearly 500 senior IT decision-makers in eight countries across EMEA, including the United Arab Emirates (UAE), and concluded that a key issue was the division of IT spend among three areas: operations, maintenance and innovation.
According to the SAP study, a third of companies said that their current IT strategy is too focused on "simply keeping the lights on" in the day-to-day running of existing IT systems. Overall, an alarming 60% of companies said that this IT strategy has held them back from investing in innovation. Respondents indicated that they face a wide range of issues that currently prevent them from investing in IT innovation.
The SAP survey reveals that the most commonly cited reason was uncertainty about the economy, with 48% of respondents believing this was a barrier. In addition, 39% stated that too much money is spent on operations at the moment, therefore leaving a deficit in the budget that could otherwise be directed toward IT innovation. The detrimental effect was also viewed as impacting competitiveness, with 38 percent of respondents stating the current spend priorities harmed their competitive position.
The importance of innovation was echoed in a recent Gartner January 2011 study "Reimagining IT: The 2011 CIO Agenda" which highlighted the need to reimagine IT as a strategic catalyst and begin leading from that perspective. CIOs have known for years that they need to deliver business results, and yet, operational concerns, budget constraints, and business expectations have limited IT's ability to act.
According to the SAP survey results, lack of spend on IT innovation is having a negative business impact, with 44% of respondents saying it has directly resulted in lack of productivity. Forty-three percent also claim to have lost potential cost savings because of the spend deficit. Additionally, over half of the companies surveyed believe that they would get greater business value if more was spent on IT innovation.
When asked how this lack of IT innovation investment would impact their company over the next three years, one-third of respondents claimed that this would result in lower revenue growth than their business needed, and 38% also said it would result in a failure to meet regulation and compliance demands.
"The research confirms that companies in MENA continue to spend more of their IT budgets on operations rather than on IT innovation. SAP is working with customers in the UAE to help them lower their total cost of ownership to apply resources toward the innovation that will give them the advantages to grow their businesses and achieve their strategic goals," said Sam Alkharrat, MD, SAP Middle East & North Africa.